Unexploded WWII shell sparks evacuation in UK's Bath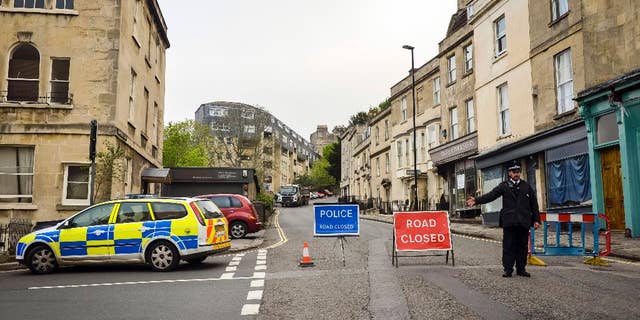 NEWYou can now listen to Fox News articles!
LONDON – Hundreds of people have been told to leave homes and businesses in the English city of Bath after a 500-pound (225-kilogram) unexploded World War II shell was found under a school playground.
Police evacuated residents for 300 meters (yards) around the device, found during construction work at the disused Royal High School. Some spent the night at a local racecourse.
Chief Inspector Kevin Thatcher of Avon and Somerset Police said Friday that explosives experts are working to make the shell safe. The plan is to move it outside the city where it can be exploded safely.
Police said some residents might not be able to return until Saturday.
Britain was heavily bombed by Germany's Luftwaffe during the war, and undetonated explosives are sometimes found during construction work.