UN wants 'full access' for chemical weapon experts in Syria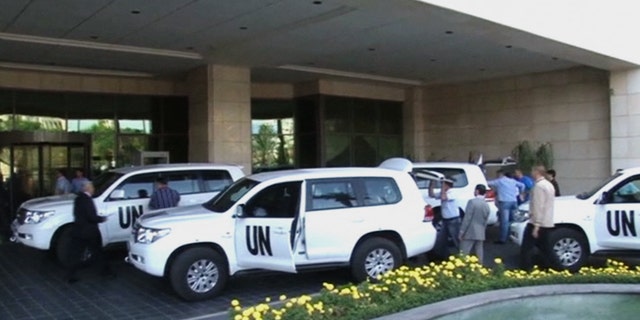 UNITED NATIONS – Secretary-General Ban Ki-moon is calling for U.N. experts to have "full access" to the sites of alleged chemical weapons use in Syria.
He told reporters Monday access must include interviews and examination of witnesses, victims, medical personnel and post-mortem examinations.
The U.N. team arrived in Damascus over the weekend and will investigate three sites where chemical weapons attacks allegedly occurred.
Ban said the serious security situation in Syria "will undoubtedly affect the mission's activities," and he stressed that the government and others must ensure their safety.
The mandate for the investigation is limited. The team will report on whether chemical weapons were used, and if so which ones, but it will not determine the responsibility for an attack. This has led some commentators to question the value of the investigation.