UN Syria envoy urges Putin to have 'courage' to push Assad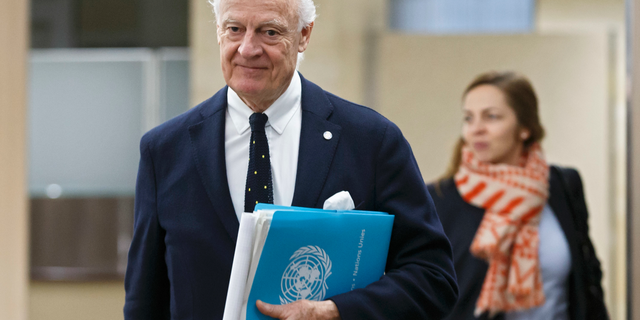 NEWYou can now listen to Fox News articles!
GENEVA – The U.N. Syria envoy has called on Russian President Vladimir Putin to "have the courage" to push the Syrian government to accept new elections and a new constitution.
Staffan de Mistura also told a TV interviewer that the Russian leader should "convince the (Syrian) government that there is no time to lose."
Russia has provided crucial military and diplomatic backing to Syrian President Bashar Assad's forces.
De Mistura's comments late Wednesday to Swiss broadcaster RTS came near the end of the eighth round of intra-Syrian peace talks under his mediation since early 2016.
De Mistura also said it was "regrettable" Assad's delegation had refused to meet face-to-face with the opposition in what have been indirect talks in Geneva.
He re-emphasized the importance of a U.N. role in any peace process.