UN report details human rights abuses committed by ISIS as battles rage on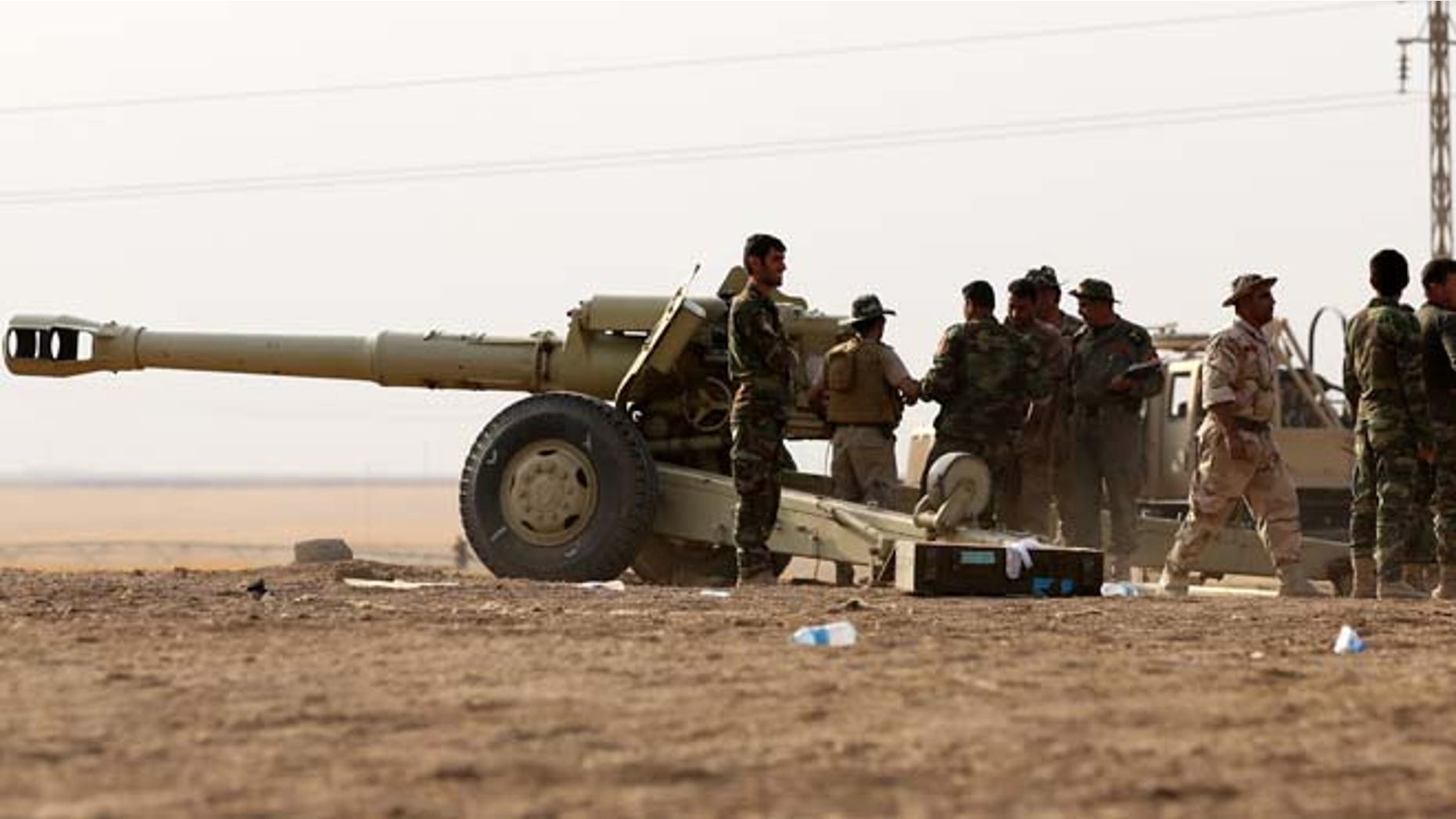 Islamic State militants in Iraq have committed "gross human rights abuses" that may amount to war crimes or crimes against humanity, including the forced recruitment of children and the abduction of girls to be sold as sex slaves, according to a U.N. report released Thursday.
The report by United Nations Assistance Mission for Iraq (UNAMI) and the Office of the United Nations High Commissioner for Human Rights (OHCHR) is based off of interviews with witnesses and displaced Iraqis.
As of August 2014, an estimated 1.8 million Iraqis have been displaced due to ongoing violence involving ISIS, the reports says, and at least 4,692 civilians were killed between June and August alone.
"UNAMI/OHCHR has received reports of serious violations of international humanitarian law and gross abuses of human rights that have been perpetrated by ISIL and associated armed groups, with an apparent systematic and widespread character," the report states.
"These include attacks directly targeting civilians and civilian infrastructure, executions and other targeted killings of civilians, abductions, rape and other forms of sexual and physical violence perpetrated against women and children, forced recruitment of children, destruction or desecration of places of religious or cultural significance, wanton destruction and looting of property, and denial of fundamental freedoms."
Witnesses in Mosul said ISIS militants made orphaned children pose with flags, while others were seen wearing similar attire as fighters and carrying weapons too big for them to handle.
The report also says that ISIS has been particularly harsh in regards to the treatment of women, as the group has attacked and killed female doctors and lawyers.
"On 3 August, ISIL herded approximately 450−500 women and girls to the citadel of Tal Afar in Ninewa where, two days later, 150 unmarried girls and women, predominantly from the Yezidi and Christian communities, were reportedly transported to Syria, either to be given to ISIL fighters as a reward or to be sold as sex slaves," the report said.
Meanwhile, two RAF Tornado fighter jets helped Kurdish Peshmerga forces destroy an ISIS pickup truck by using a guided bomb in Iraq, Sky News reports.
Britain's Ministry of Defense said the attack was carried out overnight.
The strikes came as ISIS took control of the western Iraqi town of Hit, located 85 miles west of Baghdad.
"Ninety percent of the town of Hit has been overrun by militants," Adnan al Fahdawi, a provincial council member, told Sky News.
Qassim al-Moussawi, an Iraqi military spokesman, told The Associated Press Thursday that fierce clashes are under way in the town.
Farther up north, Kurdish Peshmerga forces have dislodged militants from the towns of Rabia, Zumar and Mahmoudiyah, with the help of airstrikes from a U.S.-led coalition.