UN envoy: No recognition for Libya's eastern government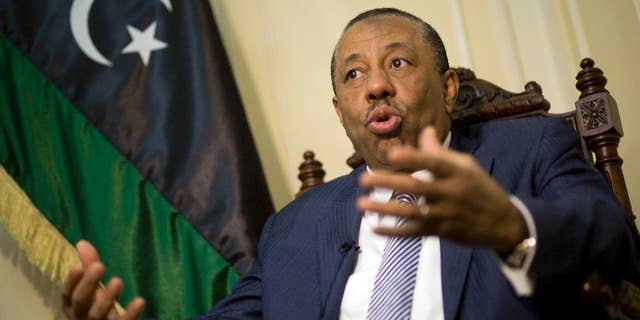 NEWYou can now listen to Fox News articles!
CAIRO – The U.N. envoy to Libya says the government based in the country's eastern region is not internationally recognized.
Martin Kobler said in an email Wednesday to The Associated Press that the eastern-based premier, Abdullah al-Thinni, "is not the recognized prime minister of Libya."
The email was in response to an AP interview with al-Thinni in which he claimed the United Nations was trying to impose an unworkable solution on Libya by setting up a unity government, which has started working without a parliament vote of confidence.
Al-Thinni had served as defense minister after the ouster and killing of Libya's longtime dictator Moammar Gadhafi.
Kobler says only the U.N.-brokered government of Fayez Serraj is Libya's internationally-recognized government.
Libya has been split between two parliaments, each with its own government.