Ukraine braces for Crimean refugees after Russia annexes peninsula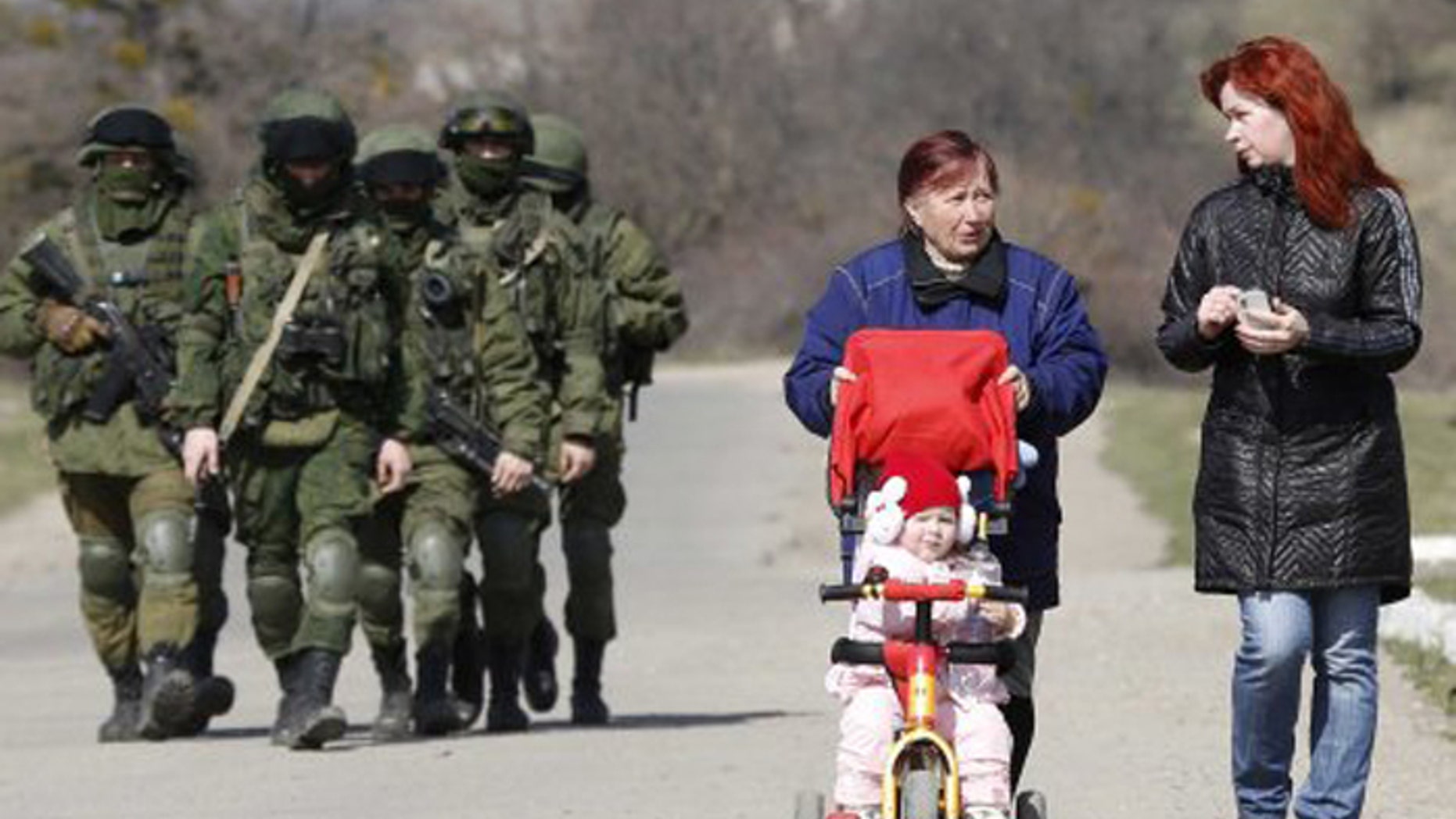 Thousands of refugees from the newly-annexed Crimea have begun pouring into mainland Ukraine following Russia's invasion of the peninsula last month, headed for hastily-assembled shelters and the homes of countrymen.
So far, most appear to be ethnic Tatars, who account for about 12 percent of the peninsula's 2 million residents. But several thousand Ukrainian soldiers, their families and other residents of the peninsula who do not want to live under Russian occupation are also expected to leave.
"We will accommodate each and every Ukrainian citizen who does not desire to remain in Crimea and Sevastopol during Russia's temporary occupation of the peninsula," Ukraine's Social Policy Minister Lyudmila Denisova told deputies.
Ukraine's Prime Minister Arseniy Yatseniuk has said the mainland is currently preparing to assist tens of thousands of refugees. Shelters for displaced Crimeans have already been organized in Ukraine's central and western regions.
[pullquote]
Russia's Federal Migration Service has denied reports that residents of Crimea are fleeing in droves, reporting that only 82 Ukrainian citizens have applied to Russia for refugee status so far in 2014.
According to Denisova, a native Russian, regions in western Ukraine have so far been the primary destination for Crimean Tartars leaving Crimea. Denisova told lawmakers in Ukraine's parliament last week that some 3,608 Crimeans have already asked for help getting to what are being called "regional coordination centers."
Emergency workers and volunteers in Kherson have already established a temporary shelter along the Kharkiv-Simferopol highway to assist the increasing numbers of people fleeing the peninsula. The encampment, which currently consists of five large tents and an army kitchen, will likely get bigger, sources there said. Its first inhabitants were families from the village of Chonhar, in Kherson province, who left their homes after Russian troops allegedly laid mines in nearby fields earlier this month.
Lesya Aronets, co-founder of the Coordination Relief Council in Ivano-Frankivsk, in western Ukraine, said her organization is formalizing arrangements between refugees and local sponsors to provide free medical and psychological care, permanent lodging and financial assistance.
"Most of the refugees will first live in hostels or with volunteering families until permanent arrangements can be made," Aronets told FoxNews.com.
Regional administrations in Ukraine's central provinces have also pledged to help. Dnipropetrovsk Province Deputy Governor Boris Filatov said his office had already relocated more than a dozen families. Mykola Syvyrin, who coordinates relief efforts for public associations in Ukraine's Ternopil Province, told FoxNews.com that preparations are under way to welcome hundreds more.
In addition to government relocation centers, many Ukrainians are volunteering to take Crimean refugees into their homes. Some 150 Crimeans have already registered in the Kiev Coordination Center for Crimean Refugees established by the Ukrainian government on March 20. Another 50 have already been placed in old sanatoriums.
"The uncertainty of the current situations makes Tatars the most nervous," Oksana Yakovets, director of Lviv Region's Social Services Department, told FoxNews.com. "The majority of them do not see their future as citizens of the Russian Federation."