UK court: Detective must reveal phone hack names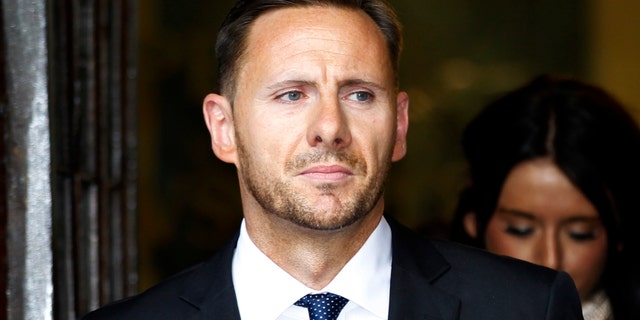 LONDON – Britain's Supreme Court took a step toward exposing the names at the heart of Britain's phone hacking scandal Wednesday, ruling that a private investigator convicted of eavesdropping for a Rupert Murdoch-owned tabloid must reveal who ordered him to do it.
Meanwhile, a police investigation into press wrongdoing triggered by the hacking revelations expanded beyond Murdoch's media empire with the arrest of a former reporter from the rival Mirror group.
Private eye Glenn Mulcaire was jailed briefly in 2007 for hacking the voicemail messages of royal aides on behalf of the now-defunct News of the World.
Hacking victims suing Rupert Murdoch's News International want Mulcaire to provide evidence for their cases by identifying the editor who told him to hack the phones. The case before the court relates to a lawsuit by Nicola Phillips, an assistant to PR guru Max Clifford, who claims her phone was hacked.
Mulcaire attempted to refuse to name names under laws that prevent self-incrimination, but five judges from the country's highest court unanimously rejected that argument.
The judges ruled that the defense against self-incrimination does not apply to "proceedings for infringement of rights pertaining to any intellectual property," and that Phillips' business voicemails fell into that category.
In a statement issued through his lawyer, Mulcaire said he would comply with the order, and would "consider with my lawyers what the wider implications of this judgment are, if and when I am asked to answer questions in other cases."
The judges did not set a deadline for Mulcaire to comply, but Phillips' lawyer Mark Lewis, said he expected him to reveal the name within the next three weeks.
Mulcaire and former royal reporter Clive Goodman are so far the only people convicted of illegal eavesdropping in a scandal that continues to shake Britain's media, police and political establishments.
The revelation that staff at the News of the World had routinely eavesdropped on the phones of people in the public eye in search of scoops led Murdoch to close down the 168-year-old newspaper, scuttled his bid for broadcaster British Sky Broadcasting and spawned a judge-led inquiry into media ethics and three major police investigations into media misbehavior.
More than 40 people have been arrested and several have been charged, including Rebekah Brooks, the former head of Murdoch's British newspaper division.
Police arrested three more people in early-morning raids Wednesday in connection with alleged bribery of police and other officials by journalists, including Greig Box Turnbull, a former Daily Mirror reporter who often wrote prison stories.
The Metropolitan Police did not name the suspects, but said they were a 37-year-old man, a 50-year-old woman and 46-year-old man who is a prison officer.
Turnbull, 37, now works as a press officer for Westminster Council in London. The council said it was aware of Turnbull's arrest but declined to comment further.
Mirror publisher Trinity Mirror PLC said it had not been contacted by police and had no information on the arrest.
Previous journalist arrests have been of current or former News International employees.
Scotland Yard would not confirm the arrested man's identity but said that investigating officers "will follow where the evidence will take them. It has never been restricted to News International."