UBS Chief Under Scrutiny at Bank's Board Meeting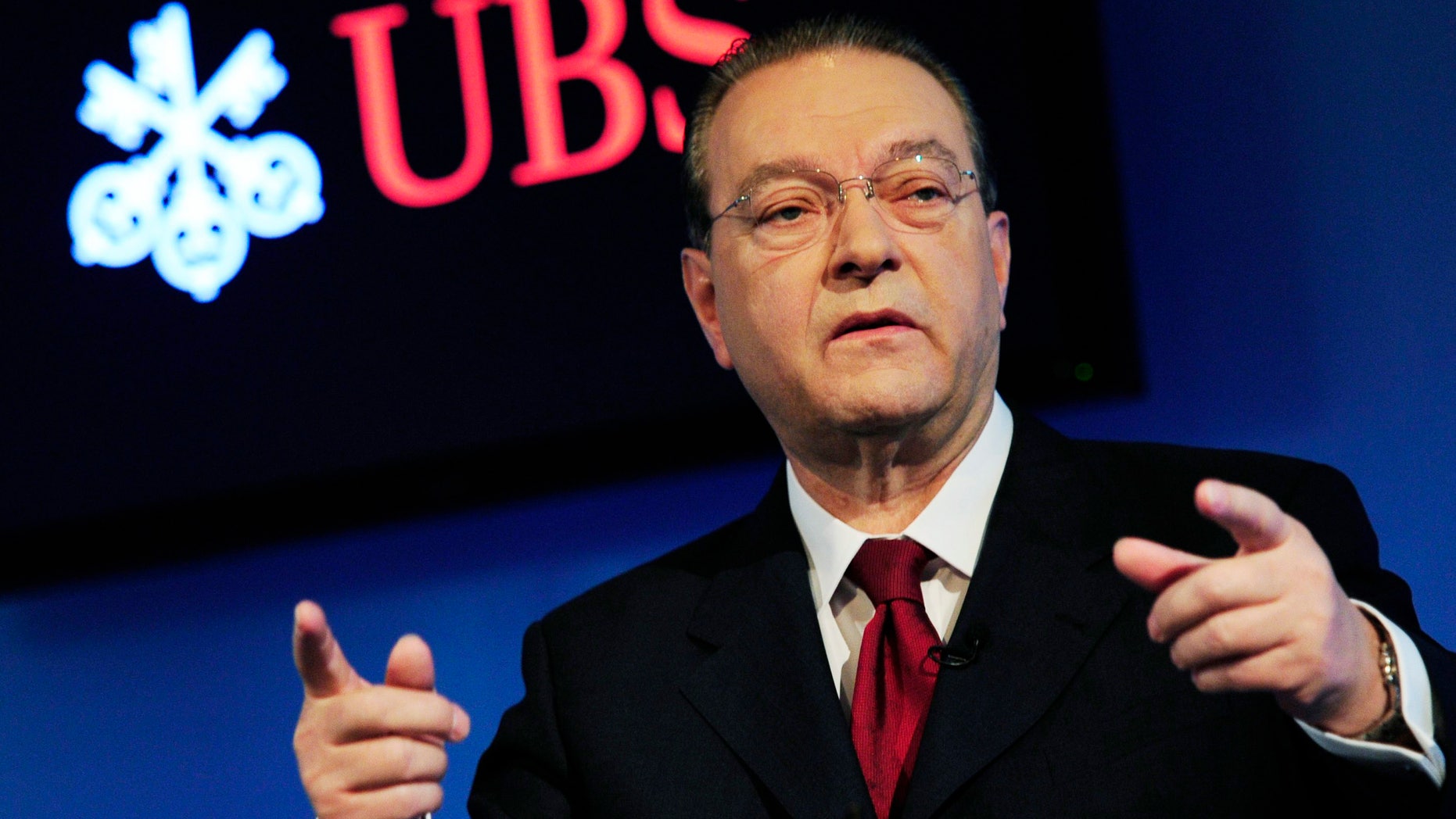 SINGAPORE -- UBS chief executive Oswald Gruebel prepared to face the bank's board in Asia as Swiss media reported Wednesday that pressure was mounting for the 67-year-old to step down following a $2.3 billion rogue trading loss. UBS denied the report.
French-language business journal Bilan claimed on its website that the search for someone to replace Gruebel had already begun. It cited an unnamed person close to the board saying the German native had already been asked to leave.
"The article is pure speculation," said UBS spokesman Christoph Meier. He declined to comment further.
The bank's board is convening in Singapore for a long-planned meeting ahead of the weekend's Formula One Grand Prix in the city. UBS is a major sponsor of the event, promoting its presence in Singapore with the slogan: "Until the race is won. We will not rest."
A London-based UBS trader, 31-year-old Kweku Adoboli, was arrested last week and charged with fraud and false accounting dating back to 2008 for the $2.3 billion loss. UBS has come under widespread criticism for failing to catch years of his allegedly false trades.
Adoboli's lawyer has not confirmed whether he will ask for bail Thursday at his next London court hearing, but given the size of the fraud it is doubtful he will get it.
The Swiss bank's biggest shareholder, the Government of Singapore Investment Corp., said in a statement it was disappointed and concerned with the lapses at UBS.
"GIC's view of UBS's fundamental strength as a well-capitalized bank with a strong private wealth management franchise remains unchanged," it said, without explicitly backing Gruebel or the investment unit that racked up the loss.
Analysts expect that the future of the investment bank, and its chief Carsten Kengeter, to also be on the agenda in Singapore.
The city-state's sovereign wealth fund has suffered heavy losses from its 6.4 percent stake in UBS, as the bank's share price has more than halved to around $11.20 since the GIC began its investment. Before its massive losses in the 2008 U.S. subprime debacle, the bank's share price was above $60.
Zurich daily Tages-Anzeiger reported Wednesday that an announcement about Gruebel's future will be made at the end of a board meeting either Thursday or Friday.
Analysts, however, questioned whether a decision could happen so quickly. UBS's board has set up special committee to investigate how the unauthorized trading could have happened.
"I would expect the commission to be allowed to conclude its work, and for the board then to decide how to proceed," said Andreas Venditti, an analyst at Zuercher Kantonalbank. "That will take several weeks."
Gruebel, former head of rival Swiss bank Credit Suisse, was brought in more than two years ago to restore UBS's tattered image after a series of missteps that included heavy subprime losses and an embarrassing U.S. tax evasion case. The bank had to accept a Swiss government bailout of approximately $60 billion.
Gruebel said over the weekend that he wouldn't resign because of the rogue trading case but UBS would investigate it fully.