U.S. Softens Sanction Plan Against Iran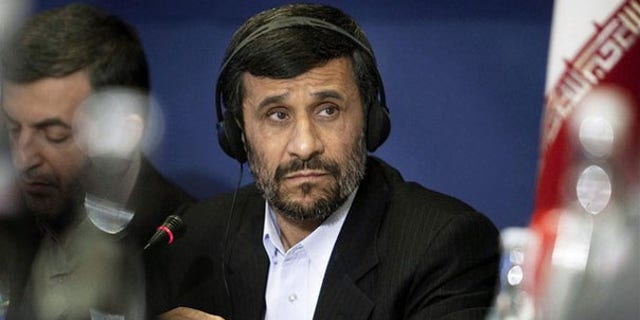 VIENNA -- The U.S. has backed away from pursuing a number of tough measures against Iran in order to win support from Russia and China for a new United Nations Security Council resolution on sanctions, according to people familiar with the matter.
Among provisions removed from the original draft resolution the U.S. sent to key allies last month were sanctions aimed at choking off Tehran's access to international banking services and capital markets, and closing international airspace and waters to Iran's national air cargo and shipping lines, according to the people.
The U.S. and allies are trying to force Iran to rein in a nuclear program that they worry is aimed at developing atomic weapons. Tehran says its nuclear activities are peaceful. The U.K. and Germany, concerned that Russia and China would reject the resolution outright and preferring to turn up pressure on Iran gradually, persuaded U.S. officials to drop or soften several elements, including some of the document's harshest provisions, the people said.
U.S. officials said they wouldn't comment on the day-by-day negotiations taking place among the Security Council members. But they stressed that the Obama administration is seeking the toughest measures possible against Tehran while maintaining unity among the five permanent members of the Security Council and Germany, which are drafting the sanctions.
"We are seeking an appropriate resolution that puts significant pressure on the government," State Department spokesman P.J. Crowley said Wednesday. "We continue to consult with various countries, and it's our desire to maintain unanimity. It will be a strong united statement that Iran will have to pay attention to."
The disclosure of weakened proposals came as U.S. officials sought to persuade Russia and China to back measures against Iran in a conference call on Wednesday among the five permanent members of the Security Council and Germany, the first such meeting including China since mid-January.
Continue reading at The Wall Street Journal