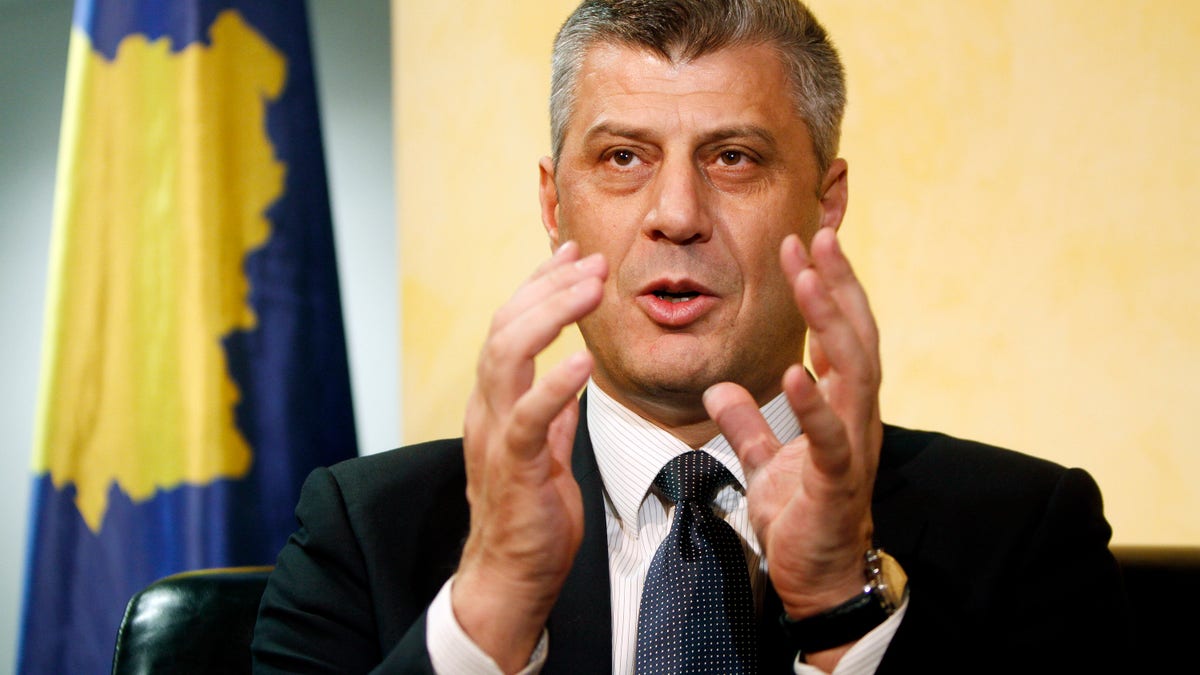 PRISTINA, Kosovo – A U.S. prosecutor will investigate claims that Prime Minister Hashim Thaci allegedly led a criminal network that sold organs of civilian captives during the 1998-99 Kosovo war, the EU's rule of law mission to Kosovo said Monday.
John Clint Williamson was named "lead prosecutor" in a task force set up to investigate the allegations raised in a report last year by Council of Europe investigator Dick Marty, the mission said in a statement.
Marty has alleged that Thaci and other rebel commanders of the Kosovo Liberation Army ran detention centers in Albania's border with Kosovo, where civilian captives, including Serbs, were killed and their organs sold on the black market.
Thaci has denied the allegation and said he is ready to cooperate with any investigation into the claims.
Williamson was the head of Kosovo's Justice Department in 2001-2002 when the territory was under the administration of the United Nations and was tasked with overseeing Kosovo's prisons and the justice system. He then served as United States Ambassador-at-Large for War Crimes Issues.
Kosovo declared its independence from Serbia in 2008, a move that is backed by 80 countries, including the United States and most nations in the EU. Serbia says it will never recognize the new country.
Classified U.N documents, which were made public by The Associated Press earlier this year, suggest the United Nations mission in Kosovo was aware of the organ trafficking allegations as early as 2003 when alleged witness statements where made available to U.N. investigators.
U.N. authorities then briefly investigated the claims in 2004 but never launched a full-fledged probe.
The claims were first made public in a book by former U.N. war crimes prosecutor, Carla del Ponte who also said hundreds of Serb civilians went missing and are believed to have perished in camps ran by the Kosovo Liberation Army in neighboring Albania's remote north.
So far, both the U.N. and EU's rule of law mission -- deployed in the country as part of an international agreement following Kosovo's declaration of independence -- have maintained that their investigations into the alleged organ harvesting have failed to yield any evidence, but mounting pressure from Serbia and its ally Russia for a full investigation has brought the issue to international attention.