U.S. Navy Detects Radiation 200 Miles From Japan Nuclear Plant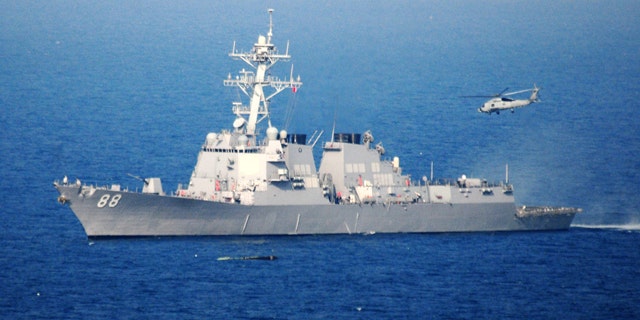 YOKOSUKA, Japan -- The U.S. Navy said Tuesday that very low levels of airborne radiation were detected at Yokosuka and Atsugi bases, about 200 miles to the north of the Fukushima nuclear power plant.
"While there was no danger to the public, Commander, Naval Forces Japan recommended limited precautionary measures for personnel and their families on Fleet Activities Yokosuka and Naval Air Facility Atsugi, including limiting outdoor activities and securing external ventilation systems as much as practical," a statement said.
"These measures are strictly precautionary in nature. We do not expect that any United States Federal radiation exposure limits will be exceeded even if no precautionary measures are taken," it added.
Fox News has confirmed that a small number of U.S. service members have been exposed to radiation Tuesday and are being treated with potassium iodide pills. A U.S. military official says the risk is manageable.
The U.S. military confirmed Tuesday that several Navy ships, including the carrier USS Ronald Reagan, had moved closer to the Japanese coast, after pulling away Monday due to concerns radioactive material was being blown toward the fleet. They are now operating north of Sendai, which is upwind of Fukushima.
"Radiological hazards are going to be a very real and challenging fact of life in this operation. But we're confident that we have the ability to mitigate against the hazards and still provide meaningful assistance to the victims -- primarily by watching the wind direction closely and adjusting our ships' positions as necessary; and by monitoring our aircraft and aircrews returning from missions ashore for signs of contamination and taking action to decontaminate when it is detected," Commander Jeff Davis, spokesman for the 7th fleet said in a statement.