Tropical Storm Don heads toward eastern Caribbean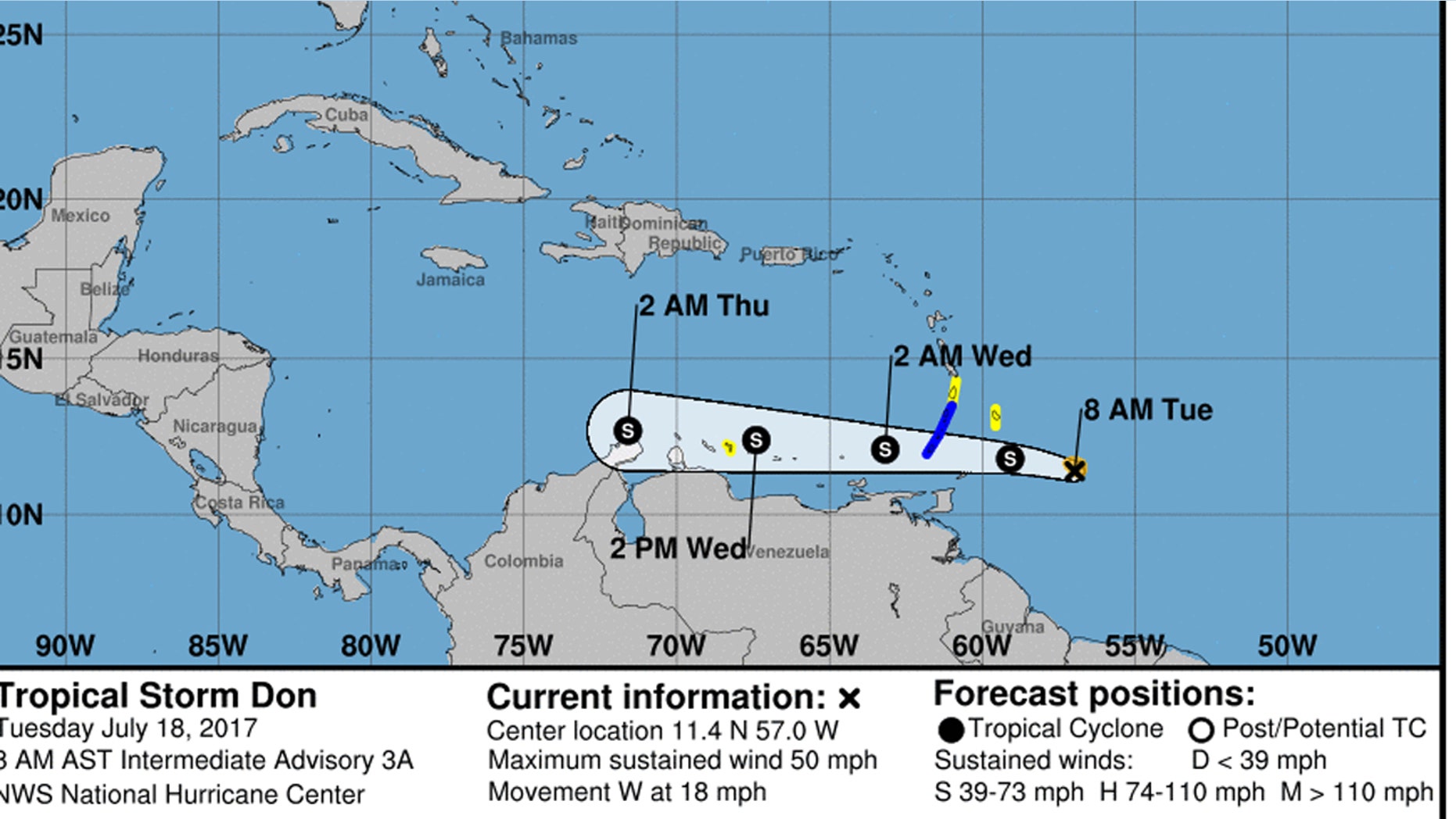 SAN JUAN, Puerto Rico – Tropical Storm Don approached the Windward Islands on Tuesday as it moved toward the eastern Caribbean after forming in the Atlantic Ocean.
A tropical storm warning was in effect for Grenada and St. Vincent and the Grenadines, while a tropical storm watch was in effect for Barbados, St. Lucia and Bonaire.
The storm had maximum sustained winds of 50 mph and was moving west at 18 mph (30 kph) on Tuesday morning, according to the U.S. National Hurricane Center. It was located about 210 miles  southeast of Barbados, forecasters said.
The storm's center was expected to move through the Windward Islands and drop between 3 to 6 inches of rain across Barbados and other nearby islands through Wednesday morning.
An Air Force Reserve crew found the storm small and well-defined but not particularly well-organized. Forecasters said Don is expected to weaken on Wednesday.
In the Pacific, meanwhile, Hurricane Fernanda continued to gradually weaken far out to sea. It was centered about 1,495 miles east of Hilo, Hawaii, with maximum sustained winds of 105 mph and was moving to the northwest at 9 mph.
And newly formed Tropical Storm Greg was edging away from the Mexican coast. It was centered about 375 miles southwest of the Mexican port of Manzanillo with winds of 40 mph. It was moving west-northwest at 9 mph.