Toll in Mexico nursing home fire rises to 17, arson among possible causes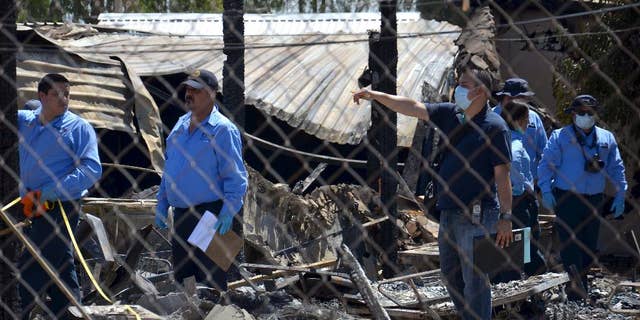 MEXICO CITY – A local mayor says a fire that killed 17 residents at a retirement home for poor people on Mexico's northern border may have been intentionally set.
Mexicali Mayor Jaime Diaz Ochoa says the area where the fire started is suspicious.
Diaz Ochoa told the Televisa network Wednesday that there appeared to be no natural source for the origin of the fire, which started near a perimeter fence.
Diaz Ochoa also said he had been told there was a dispute between the administrators of the facility.
The death toll rose after another body was discovered in the rubble of the nonprofit home.
One resident is still in very serious condition, with burns. Three others injured in the fire are recovering and may be released from a hospital.