Toll in Devastating Iraq Attacks Rises to 114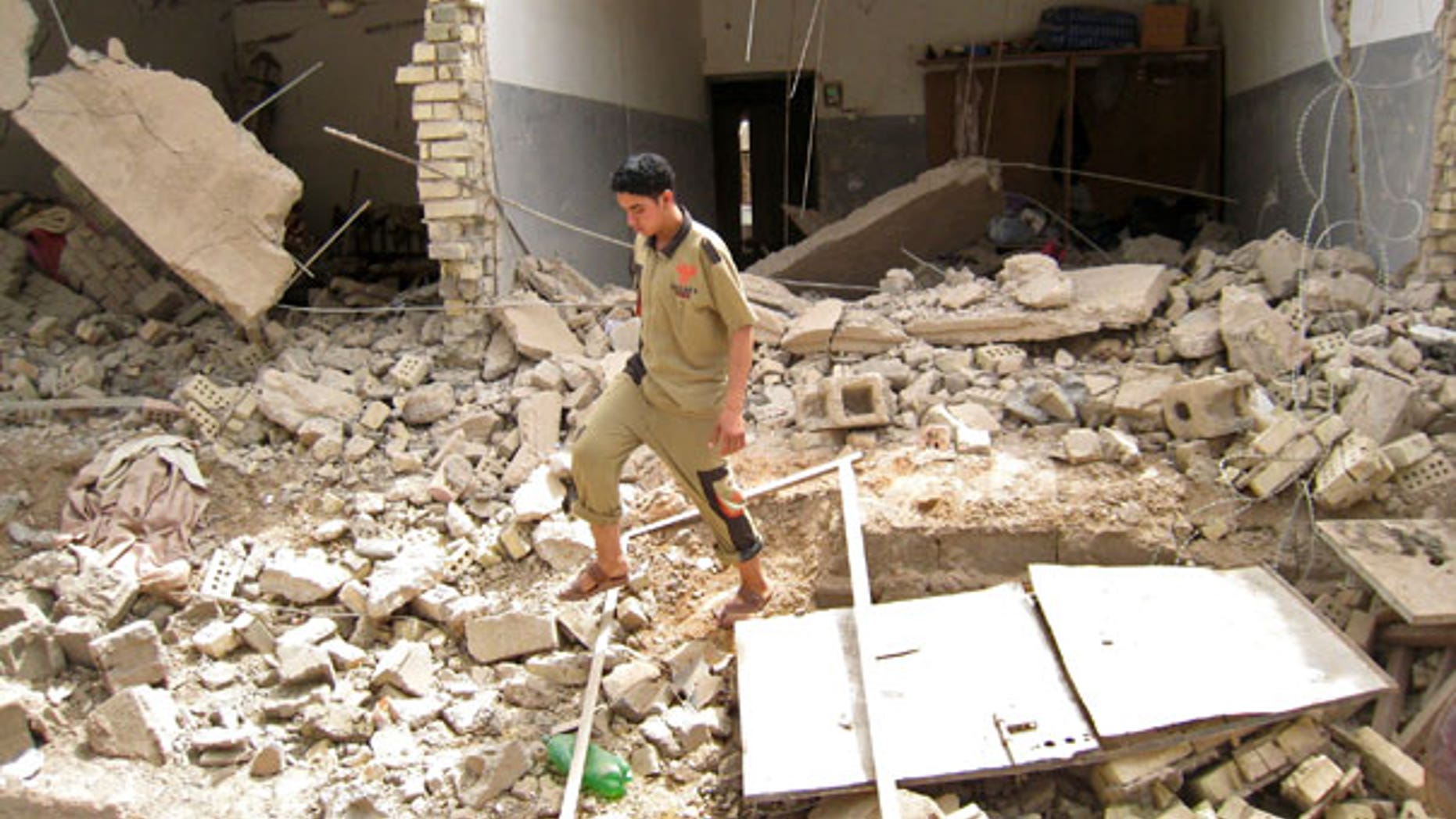 BAGHDAD -- The toll for a triple bombing in Iraq's southern city of Basra has risen to 30, a morgue official said Tuesday, bringing to 114 the number of people killed across the country the day before, the deadliest in Iraq so far this year.
The medical official at the Basra morgue said 30 people died, nearly twice as many as were originally reported, in the string of three bombings that ripped through the city on Monday, part of a series of attacks that convulsed the country.
The relentless cascade of bombings and shootings -- hitting at least 10 cities and towns as the day unfolded -- raised questions about whether Iraqi security forces can protect the country as the U.S. prepares to withdraw half of its remaining 92,000 troops in Iraq over the next four months.
Officials were quick to blame insurgents linked to Al Qaeda in Iraq for the shootings in the capital, saying the militants were redoubling efforts to destabilize the country at a time of political uncertainty over who will control the next government.
The bombings came as Iraq's political factions were still bogged down in negotiations to form a new government more than two months after inconclusive parliamentary elections were held.
Prime Minister Nouri al-Maliki's Shiite bloc has tried to squeeze out election front-runner Ayad Allawi -- a secular Shiite heavily backed by Sunni Arabs -- by forging an alliance last week with another religious Shiite coalition that would dominate any new government.
Sunni anger at Shiite domination of successive governments since Saddam Hussein's 2003 ouster was a key reason behind the insurgency that sparked sectarian warfare in 2006 and 2007. If Allawi is perceived as not getting his fair share of power, that could outrage the Sunnis who supported him and lead some to restore their backing to the insurgency.
The worst of Monday's violence hit the Shiite city of Hillah, capital of Babil province 60 miles south of Baghdad, where two car bombs were lured onlookers and rescuers to the scene before a suicide bomber blew himself up in their midst. A total of 45 people were killed in the triple blasts.
In Basra, Iraq's second largest city, three bombs exploded in the city, including one that targeted a marketplace. Basra has been relatively quiet since Shiite militias were routed in 2008 by U.S.-backed Iraqi forces.