Three detained as Angola protest fizzles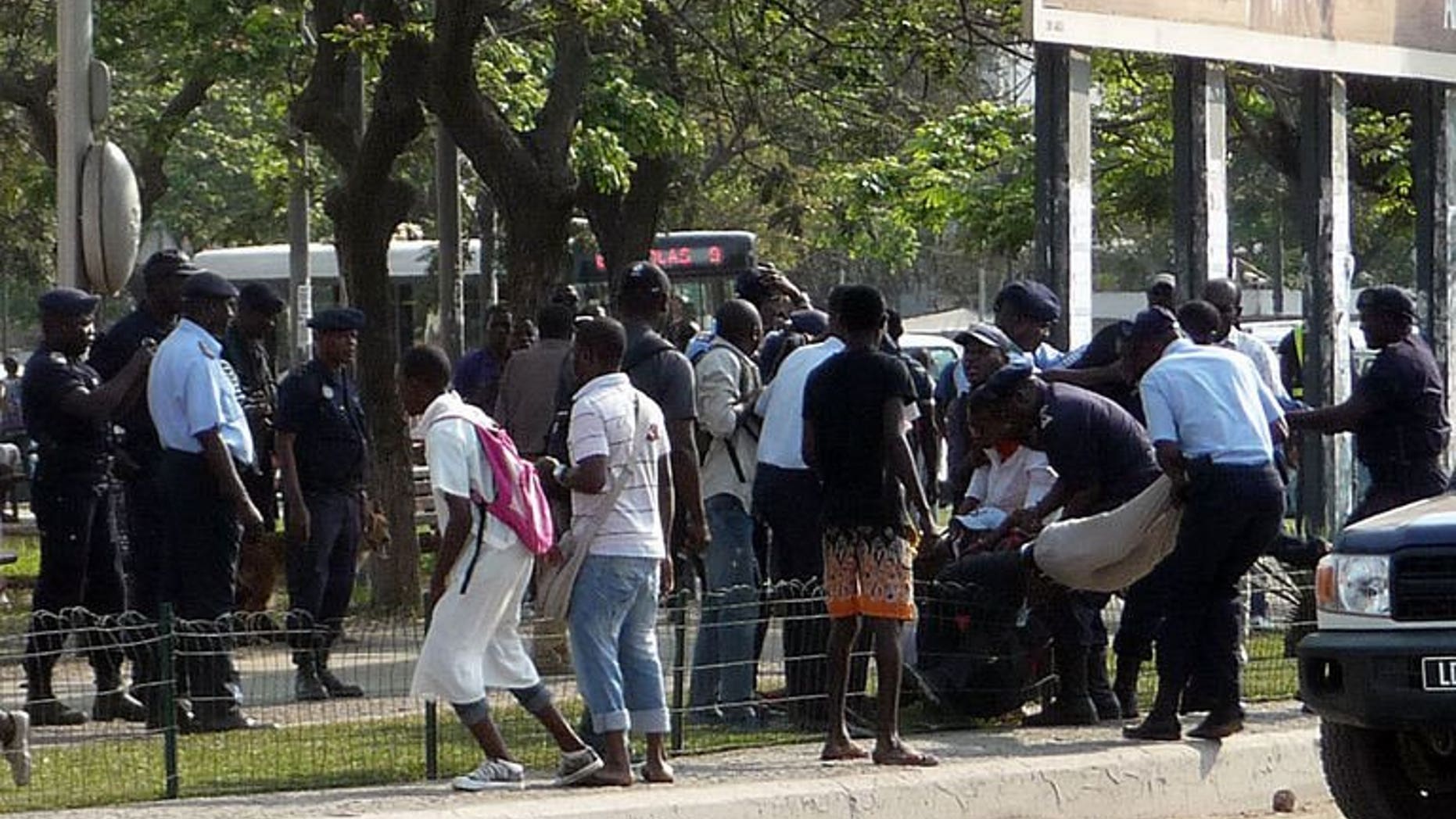 LUANDA (AFP) – At least three Angolan demonstrators were detained at an anti-government protest Thursday that failed to draw a significant crowd amid threats of a police crackdown.
An AFP reporter saw three youths bundled by police into pick-up trucks at Independence Square in the capital Luanda, amid a small turnout of around 20 protestors.
Police and security agents had tried to disperse the group, who resisted.
A group of students and young professionals calling themselves the Angolan Revolutionary Movement had called the protest against the authoritarian regime of President Jose Eduardo dos Santos.
They are angry at the disappearance of comrades and graft in the oil-rich nation which has been ruled for 33 years by Dos Santos.
Ahead of the protest, a police spokesman appeared on television warning they would "forcibly repress" anyone disturbing the peace.
London-based rights watchdog, Amnesty International, had meantime urged the Angolan authorities not to crack down on the protest.
"Amnesty International is concerned that like previous protests, Thursday will see unwarranted force used against the protestors," and police may carry out "arbitrary arrests and detentions."