The Latest: S. Korea says nuke test 'fanatic recklessness'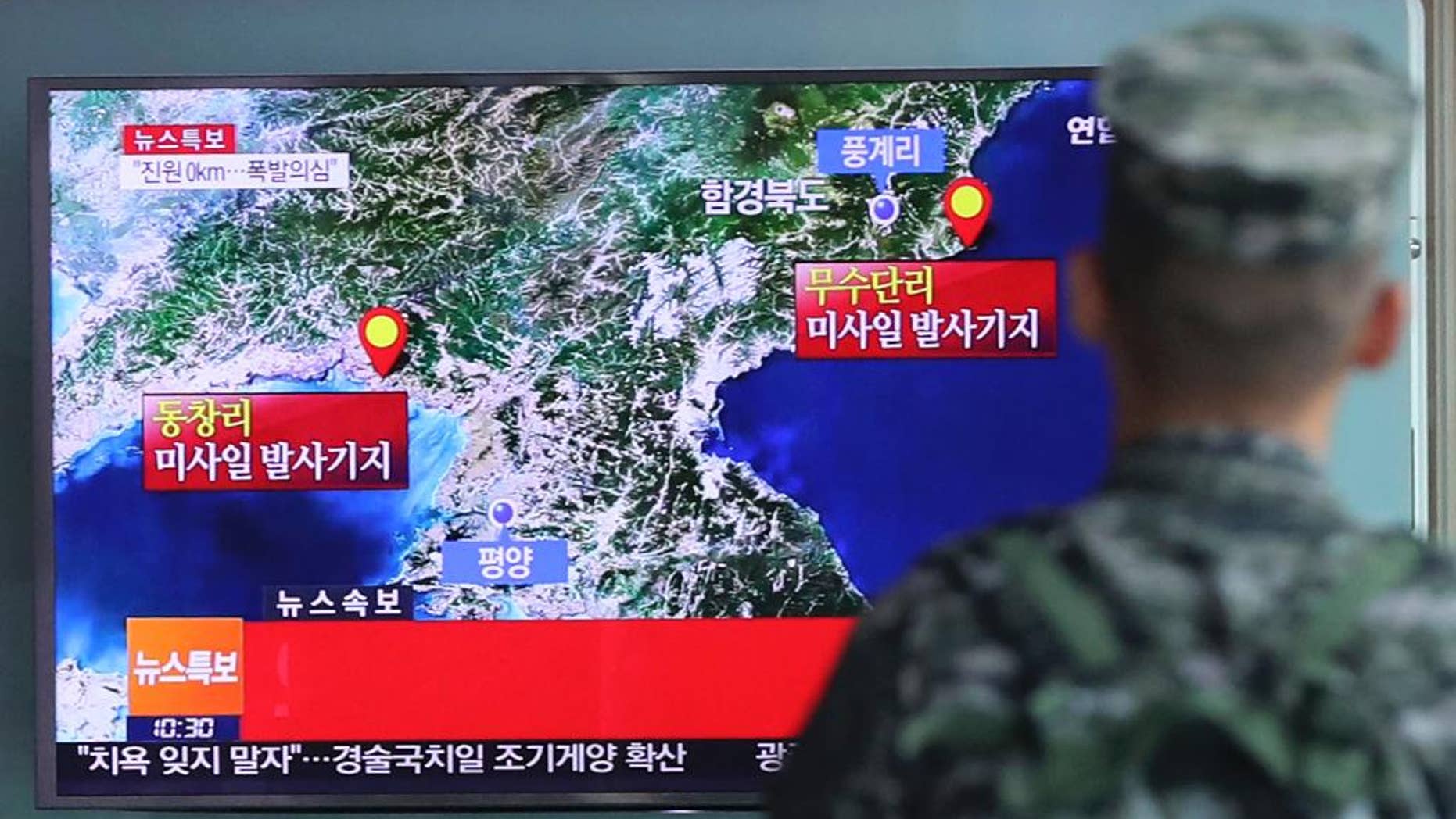 SEOUL, South Korea – The Latest on North Korea's nuclear test (all times local):
12:45 p.m.
South Korean President Park Geun-hye has strongly condemned North Korea's nuclear test, saying in a statement that it showed the "fanatic recklessness of the Kim Jong Un government as it clings to a nuclear development."
Kim is the North Korean leader.
Park's office says she spoke in Laos with President Barack Obama about the test Friday morning, but didn't immediately reveal more details.
Park says South Korea will employ all available measures to put more pressure on North Korea.
___
12:35 p.m.
A spokesman for the U.S. National Security Council, Ned Price, says Washington is aware of seismic activity on the Korean Peninsula in the vicinity of a known North Korean nuclear test site.
He says: "We are monitoring and continuing to assess the situation in close coordination with our regional partners."
South Korea says North Korea on Friday conducted its fifth atomic test, producing its biggest-ever explosive yield, after monitors detected artificial seismic waves from a quake measuring a magnitude 5.
The U.S. Geological Survey called the seismic activity an "explosion" on its website.