Thai former PM opposes army's proposed constitution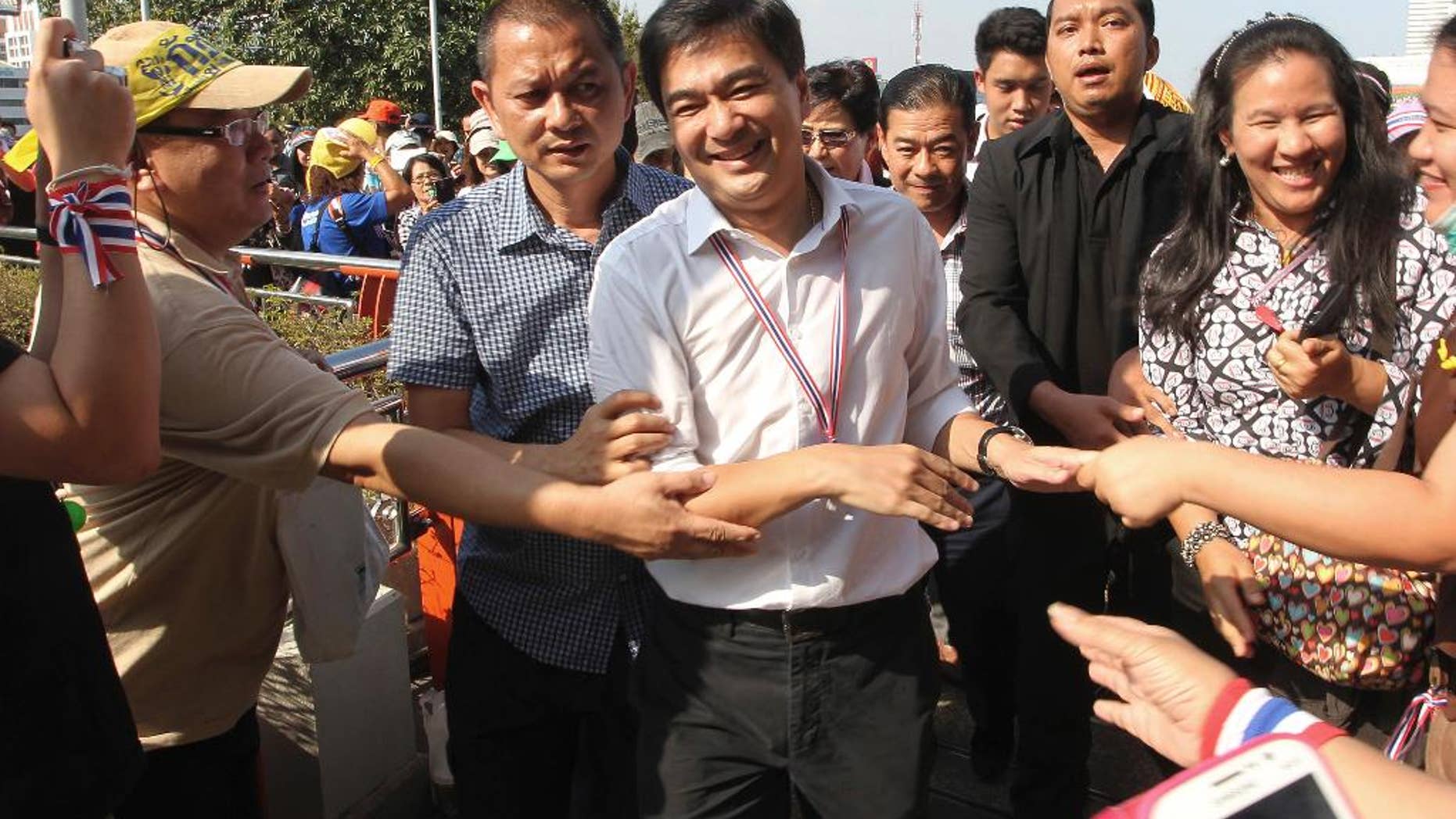 BANGKOK – The head of Thailand's oldest political party has joined a growing chorus of voices opposed to a new constitution proposed by the military government.
Former Prime Minister Abhisit Vejjaviva said that he spoke as Democrat Party leader Wednesday, but that his remarks should not be taken as the party's official stand because the government bans political party meetings. It also has decreed strict limits on criticizing its draft charter, which will be submitted to an Aug. 7 referendum.
Among the reasons Abhisit said he opposed the charter were that it limited people's liberties and failed to establish an effective mechanism for fighting corruption.
The Democrats' political rival, the Pheu Thai Party, which was ousted from power by the army in 2014, also opposes the charter.