Taiwan battens down for Tropical Storm Trami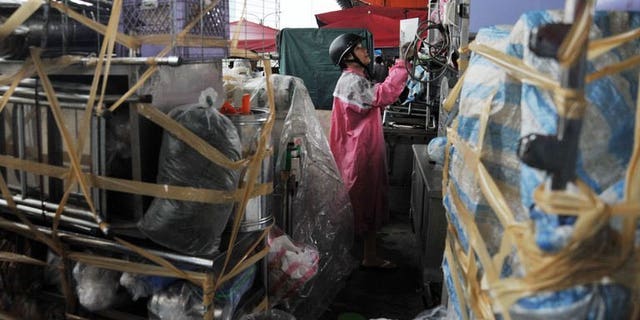 TAIPEI (AFP) – Taiwan evacuated more than 1,000 tourists from an island and deployed troops Tuesday in preparation for the possible arrival of Tropical Storm Trami.
The Central Weather Bureau said the storm, 590 kilometres (366 miles) east-southeast of Taipei at 1230 GMT, would bring heavy rain from Tuesday night even if it did not make landfall.
"Starting from tonight, there will be heavy or very heavy rain in the mountainous areas of the northeast and west," the bureau said in a statement.
The storm, with gusts up to 126 kilometres per hour, was moving west north-west at a speed of 23 kilometres per hour.
Officials at the bureau said the impact may be felt mostly from Wednesday night through Thursday morning.
In reaction to the warning, ferries operating between the southeastern city of Taitung and Green Island evacuated 1,700 tourists.
Television images showed hundreds of fishing boats packing Suao, a fishing port in the northeast county of Ilan which is likely to bear the brunt of the storm.
Nearby, the military deployed 300 soldiers and four amphibious rescue vehicles.
In the capital Taipei, residents of some low-lying areas piled up sandbags.
Last month Typhoon Soulik battered Taiwan with torrential rain and powerful winds, leaving two people dead and at least 100 injured.
Roofs were ripped from homes, debris and fallen trees littered the streets and some areas were submerged by floods.