Sweden's 'feminist government' takes swipe at Trump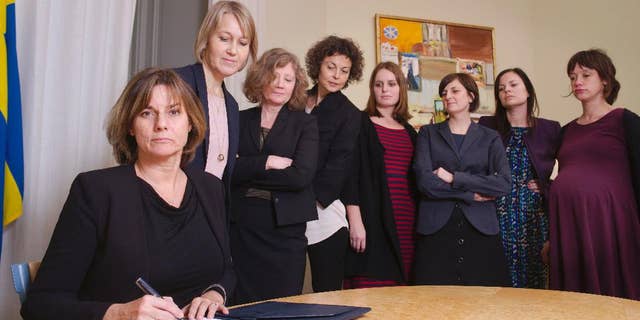 STOCKHOLM – Sweden's Deputy Prime Minister has posted on Facebook an all-woman photo including herself signing a proposal for the country's new climate law — a photo many online commentators have taken as a direct swipe at Donald Trump.
Friday's picture shows Isabella Lovin seated in front of the document surrounded by seven female members of her staff.
Swedish media say it resembles photos of U.S. President Donald Trump in the Oval office surrounded by his male advisors.
Lovin said the picture was to show "we are a feminist government," leaving it "to the observer to interpret the photo."
The Swedish government describes itself on its website as "feminist," putting "equality between women and men at the heart of national and international work."