Snowden renews offer to go to prison in order to return to US
Edward Snowden repeated in a Monday interview his pledge to do time if given the chance to come home from Russia, where he has lived since 2013 after divulging damaging information about federal snooping and fleeing the U.S.
The former National Security Agency contractor flew to Moscow two years ago after revealing information about the previously secret eavesdropping powers, and faces U.S. charges that could land him in prison for up to 30 years.
Snowden told the BBC that he'd "volunteered to go to prison with the government many times," but had not received a formal plea-deal offer.
'So far they've said they won't torture me, which is a start, I think. But we haven't gotten much further than that'
He said that "so far they've said they won't torture me, which is a start, I think. But we haven't gotten much further than that."
Michael Hayden, the former head of the NSA, told the BBC, "If you're asking me my opinion, he's going to die in Moscow."
In an interview broadcast Monday on the BBC's "Panorama" program, Snowden said he and his lawyers were waiting for U.S. officials "to call us back."
Earlier this year, former U.S. Attorney General Eric Holder said a plea deal with Snowden was a possibility.
Snowden's revelations about the NSA, Britain's GCHQ and other intelligence agencies set off an international debate about spies' powers to monitor personal communications, and about the balance between security and privacy.
Critics say his disclosures harmed the ability of the United States and its allies to fight terrorism. FBI deputy director Mark Giuliano told the BBC that Snowden was a traitor.
"The question is, if I was a traitor, who did I betray?" Snowden said. "I gave all of my information to American journalists and free society generally.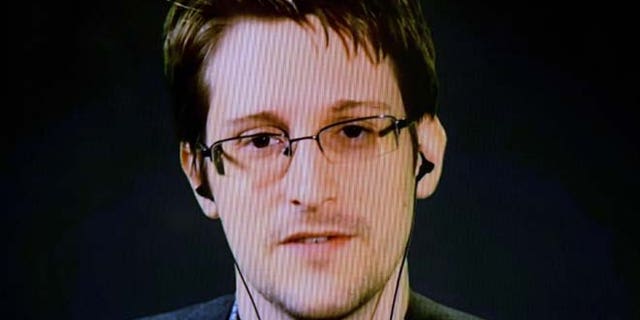 "I have paid a price but I feel comfortable with the decisions I've made," he added. "If I'm gone tomorrow, I'm happy with what I had. I feel blessed."
The interview touched on various topics, including Snowden's theory that the NSA invested in technology that would allow them to hack your smartphone. "They want to own your phone instead of you."
The Associated Press contributed to this report