Scotland Yard to pursue new lead in disappearance of Madeleine McCann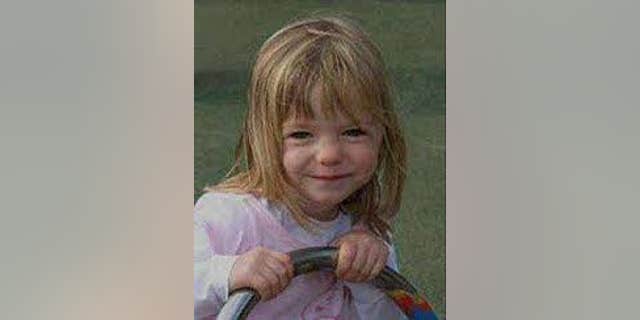 NEWYou can now listen to Fox News articles!
Scotland Yard has been given money to investigate a new lead in the disappearance of Madeleine McCann in what senior officials are calling "the last throw of the dice."
According to The Sun, detectives are looking into a tip that traffickers from Europe kidnapped the then 3-year-old after taking photographs of her.
"This is an important new line of inquiry which could provide an explanation on whether Madeleine was abducted and transported away," a source told the paper. "It raises hope that she could still be alive."
Madeleine disappeared in 2007 while on vacation with her family in Portugal. She was snatched from a holiday apartment as her parents dined with friends nearby. One witness has claimed that the girl was photographed on the beach with her parents in the days before she vanished.
In 2011, police in Portugal smashed a trafficking ring snatching young women and underage girls in the Algarve and Aveiro sections, in the north of the country.
The latest information is being pursued as Scotland Yard has been given more money to look into what is being called an "important" new lead in Madeleine's disappearance.
"There is specific information which is being investigated," the source said.

The source added the investigative team is pushing forward to try to "confirm or disprove" the latest lead.
"At present, funding is due to run out next April when it will be reviewed again," the source said.