Saudi king, crown prince call slain writer Khashoggi's son: report
Saudi Arabia on Monday said King Salman and his son Crown Prince Mohammed bin Salman had called the son of slain Saudi writer Jamal Khashoggi, to express condolences for his death at the Saudi Consulate in Istanbul by officials that allegedly included a member of the royal's entourage.
The kingdom's announcement comes two days after acknowledging that the Washington Post writer was killed Oct. 2 at the consulate under disputed circumstances.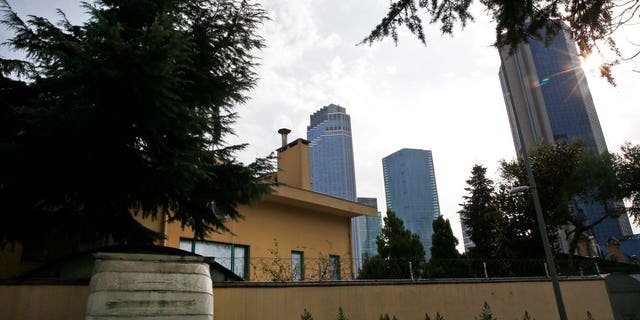 Turkish officials said a 15-member Saudi team flew to Istanbul, waited for Khashoggi at the consulate before killing and dismembering the 59-year-old writer.
A Saudi friend of Khashoggi told The Associated Press that Khashoggi's son, Salah, has been under a travel ban since last year as a result of his father's criticism of the kingdom. Turkish media reported Sunday that Khashoggi's fiancée has been given 24-hour police protection.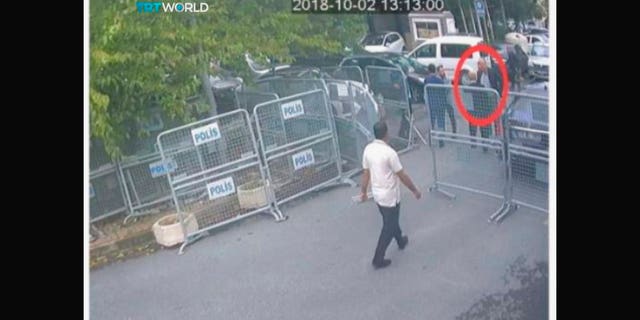 Also Sunday, images obtained by a Turkish news channel, showed Khashoggi as he arrived at a police barrier before entering the consulate on Oct. 2. The images, taken from security camera video, show the writer being searched before continuing toward the building.
Saudi Foreign Minister Adel al-Jubeir said on Fox News that Khashoggi's killing was "a rogue operation" and that "we don't know where the body is.'"
Leading U.S. Senate Republican Bob Corker said Saturday on CNN's "State of the Union" that the Saudi's explanation lacked credibility. He said he believed Prince Mohammed was behind the killing.
The crown prince has "crossed a line and there has to be a punishment and a price paid for that," Corker said.
California Rep. Adam Schiff, the top Democrat on the House intelligence committee, said on ABC's "This Week" that the U.S. "ought to suspend military sales" and "certain security assistance and we ought to impose sanctions on any of those that were directly involved in this murder."
President Donald Trump had also talked about possible punishment but said he didn't want to halt a proposed $110 billion arms sale to Saudi Arabia because it would harm U.S. manufacturers.
Speaking late Saturday after a campaign rally in Nevada, Trump said he will be working with Congress on the U.S.' official response. He also said he will talk soon to Prince Mohammed.
The Associated Press contributed to this report.