Khashoggi's fiancée under police protection, Turkish media report
Hatice Cengiz, the fiancée of Jamal Khashoggi, has been given police protection as Turkey investigates the activist writer's death, according to a report.
The Istanbul governor's office approved the protection on Sunday, Turkey's state-run media agency Anadolu reported.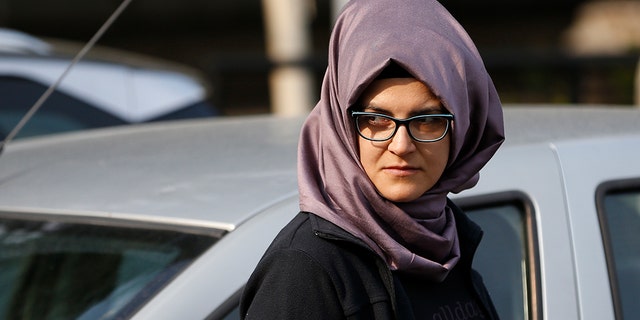 The Istanbul Police Department was ordered to protect Cengiz, a doctoral student in Istanbul.
The report did not elaborate on why Cengiz was given police protection.
SAUDI CROWN PRINCE IS 'GONNA HAVE TO BE REPLACED' AMID 'INSULTING' EXPLANATION FOR KHASHOGGI'S DEATH, RAND PAUL SAYS
Khashoggi vanished on Oct. 2 after he entered the Saudi Consulate in Istanbul seeking paperwork for his planned marriage to Cengiz. She alerted authorities after the Washington Post columnist didn't emerge from the building.
For weeks, Saudi Arabia denied having knowledge of Khashoggi's whereabouts or what could have happened to him. On Friday, Saudi state media reported that Khashoggi was dead — and that he was killed in a fight.
Saudi Foreign Minister Adel Al-Jubeir told Fox News' Bret Baier on Sunday that Khashoggi's death was part of a "rogue operation" and that 18 people implicated in his slaying would be punished.
"This was an operation where individuals ended up exceeding the authorities and responsibilities they had," he said. "They made the mistake when they killed Jamal Khashoggi in the consulate and they tried to cover up for it."
The foreign minister said Saudi Arabia's investigation into Khashoggi's death was still in its early stages.
The Associated Press contributed to this report.