Sarkozy Dedicates Spanish Honor To Victims Of ETA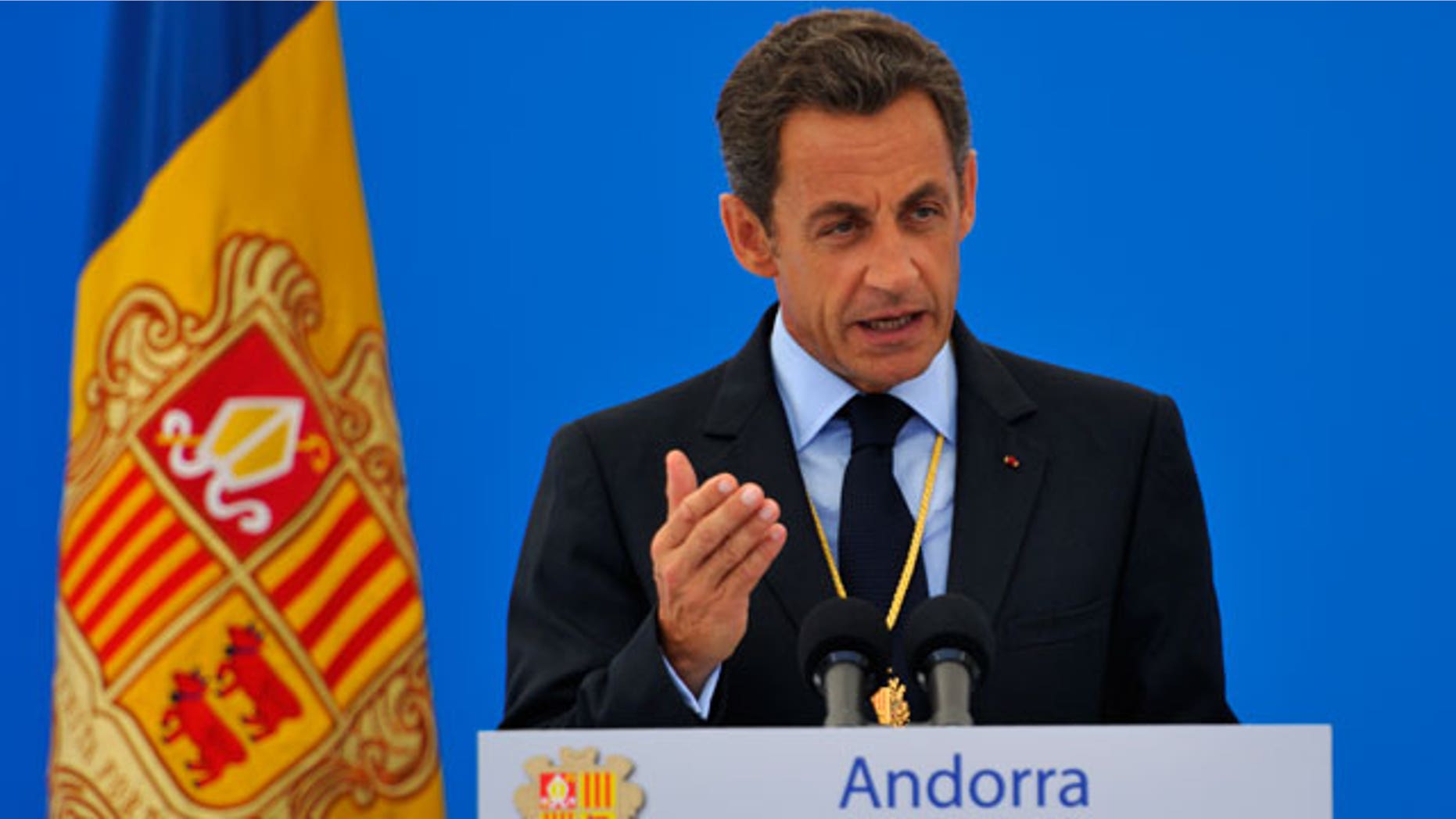 French President Nicolas Sarkozy, named Friday by Spain's King Juan Carlos to the the Order of the Golden Fleece, dedicated the honor to the victims of the Basque terrorist movement ETA.
"The president of the republic associates this order with the hundreds of victims of ETA terrorism," the Elysee Palace said in a communique.
Sarkozy also dedicated the honor "to the French forces that have collaborated with Spanish authorities in order to end the blind violence perpetrated by ETA for decades."
ETA has killed more than 800 people since 1968 in a campaign to create an independent Basque nation from parts of northern Spain and southwestern France. The group recently announced plans to abandon armed struggle.
In the communique, Sarkozy gave thanks for the honor to the king and to Spanish Prime Minister Jose Luis Rodriguez Zapatero, with whom he has "worked at the service of the exceptional friendship that exists between France and Spain."
The Spanish sovereign granted the Order of the Golden Fleece to Sarkozy as an expression of "the traditional friendship between France and Spain," according to the Zarzuela Palace Web site.
Government spokesman Jose Blanco later said that the decoration responds to Sarkozy's "cooperation and commitment in the fight against terrorism."
Considered the world's most prestigious dynastic honor, the Order of the Golden Fleece was created in 1429 by Philip the Good, duke of Burgundy, and passed eventually to the Spanish monarchy through marriage and inheritance.
Juan Carlos, who received the Order of the Golden Fleece in 1941 from his father, bestowed the honor upon his own son in 1981 and upon a score of others, including Saudi Arabia's King Abdullah, Emperor Akihito of Japan and Britain's Queen Elizabeth II.
Follow us on twitter.com/foxnewslatino
Like us at facebook.com/foxnewslatino