San Francisco DA investigating 3K possible wrongful convictions in racist texting scandal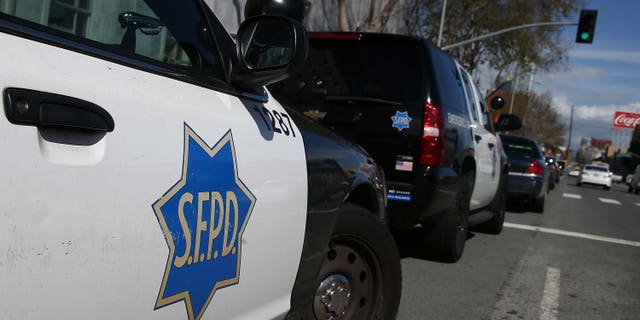 NEWYou can now listen to Fox News articles!
SAN FRANCISCO (AP) – Authorities have identified 3,000 arrests that could have been influenced and resulted in wrongful convictions as the result of bias by 14 San Francisco police officers being investigated for racist and homophobic text messages, the district attorney announced Thursday.
District Attorney George Gascón also said he was adding three former judges to a task force eyeing whether bias led to wrongful prosecutions.
If one person was wrongly imprisoned because of bias by the officers, "that's one too many," Gascón said.
The texts included slurs against blacks, Mexicans, Filipinos and gays, and feature officers and civilians repeatedly using the phrase "white power."
The texts were discovered by federal authorities in a probe of former San Francisco police Sgt. Ian Furminger, who was recently convicted of corruption. The names of the officers under investigation have not been released.
Gascón said retired state Supreme Court Justice Cruz Reynoso, Judge Ladoris Cordell and Judge Dickran Tevrizian have experience in civil rights and criminal justice reform and will help evaluate whether there is a deeper culture of bias at the Police Department.
"If we want the public to trust law enforcement we need a culture of justice, transparency and accountability — not bias, secrecy and impunity," Gascón said. "The actions of a few have undermined the public's faith in the police officers."
To ensure their independence, the judges are from outside San Francisco and will not be paid. They are expected to complete their investigation by the end of the year.
Last month Police Chief Greg Suhr said he had asked a police oversight committee to approve firing seven officers. Six others face disciplinary actions that include reassignment to positions that don't have contact with the public. Another officer tied to the investigation has resigned.
The review goes back a decade and looks at cases in which the officers wrote a report, submitted evidence or testified in court.