S. Korea prosecutors push again to search Park's compound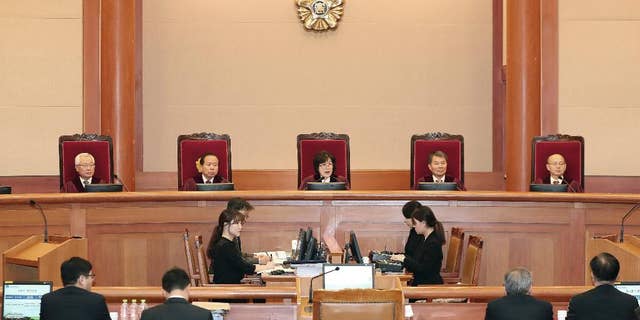 NEWYou can now listen to Fox News articles!
SEOUL, South Korea – Prosecutors say they will file a suit to try to force aides to impeached President Park Geun-hye to stop blocking searches of Park's official compound.
Prosecutors tried to enter the Blue House with a court-issued search warrant last week to check for material connected to a corruption scandal involving Park and her confidante. Park's aides turned them away, citing a law that can block searches of sites with state secrets.
Prosecution spokesman Lee Kyu-chul said Friday a suit will be filed with the Seoul Administrative Court to see if blocking such searches is legal. He expects the court to make a ruling next week.
The move comes a day after prosecutors said Park scrapped plans to let authorities question her because she was angry over leaks to the media.