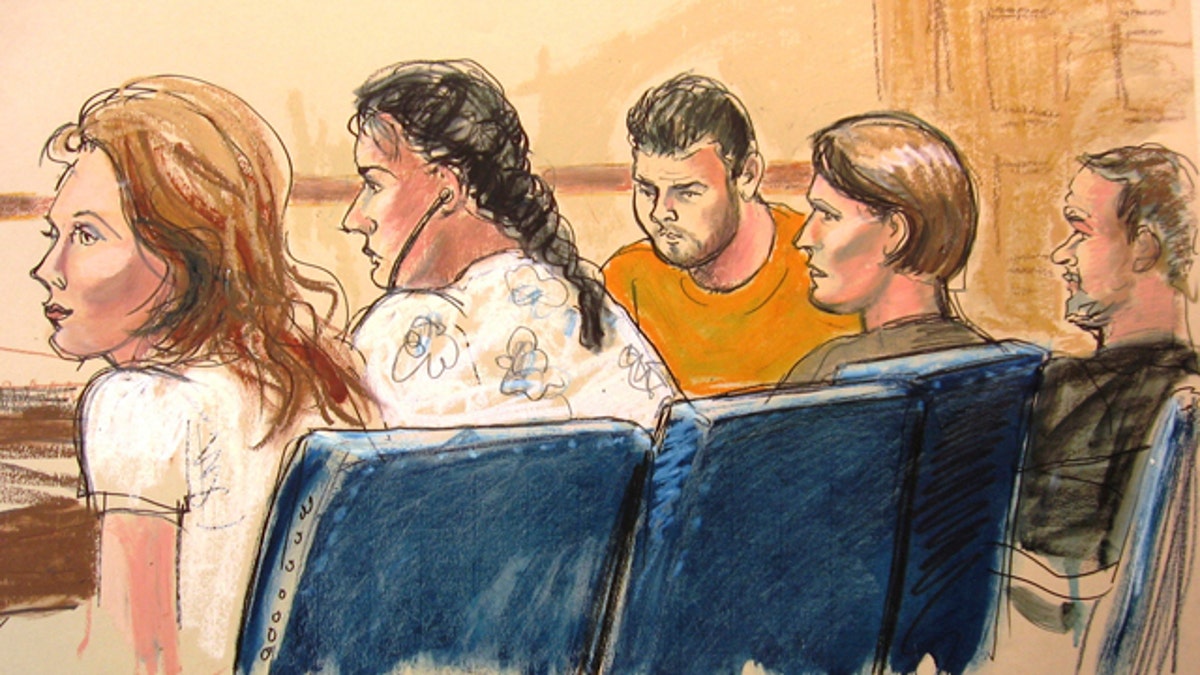 MOSCOW -- Russia's Foreign Ministry says the arrest of 10 alleged Russian spies in the United States is throwback to Cold War.
The ministry said in a statement Tuesday the U.S. actions are unfounded and pursued "unseemly" goals. It voiced regret that the arrests came even though President Barack Obama has moved to "reset" U.S. relations wth Russia.
The FBI has arrested 10 people who allegedly spied for Russia for up to a decade -- posing as civilians while trying to infiltrate U.S. policymaking circles. An 11th defendant -- a man accused of delivering money to the agents -- remains at large.
Medvedev met with Obama at the White House last week after the Russian leader visited high-tech firms in California's Silicon Valley. The two presidents made a jaunt for cheeseburgers to Ray's Hell Burger in Virginia, exchanged jokes and walked together in the park in a show of easy camaraderie underlining that efforts to "reset" ties have taken deep root.
The series of arrests of purported deep cover agents followed a multiyear FBI investigation.
Foreign Ministry spokesman Igor Lyakin-Frolov told The Associated Press that the information given by U.S. authorities looks "contradictory." He wouldn't comment further. The main Russian spy agency, the Foreign Intelligence Service, refused to comment on the arrests.
Alexander Torshin, a deputy speaker of the Russian parliament's upper house, sought to downplay the arrests and said they are unlikely to derail efforts to improve Russian-U.S. ties.
"It's not a return to the Cold War, and I'm sure that this incident won't develop into a large-scale spy scandal," Torshin said, according to the state RIA Novosti news agency.
He said agreements reached during Medvedev's visit to the United States last week signaled that relations between Moscow and Washington have reached a new higher level.
But another senior lawmaker, a deputy chairman of the security affairs committee in the lower house of parliament, Vladimir Kolesnikov, told RIA Novosti the arrests signaled that some quarters in the U.S. government oppose warmer ties with Russia.
"Regrettably, there are people in America burdened by the legacy of the Cold War, the legacy of double standards," he said. "And they react improperly to the warming of relations spearheaded by the presidents. It's a blow to President Obama."
Kolesnikov, a former deputy chief prosecutor general, said "U.S. secret agents are continuing to work" in Russia and suggested that Russia could respond tit-for-tat.
"Previously we have quietly evicted some of them," he said. "Now I think we should more actively apply criminal legislation against them."
Kolesnikov is not believed to have close ties to the Kremlin or knowledge of the government's plans.