Romania: Ex-mayor gets suspended sentence for beach sales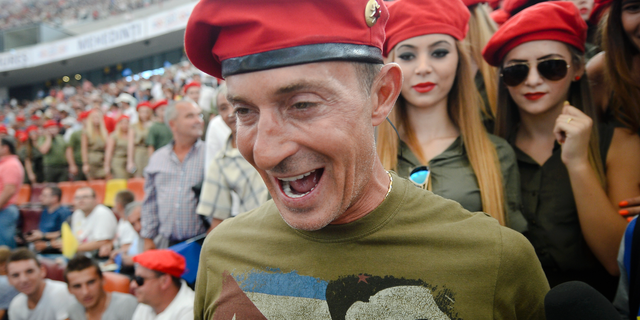 BUCHAREST, Romania – A court has given a former Romanian mayor a four-year suspended prison sentence for illegally selling state-owned beaches.
The Bucharest Court of Appeal convicted and sentenced former Constanta mayor Radu Mazare on Monday after one of Romania's longest-running corruption trials. Mazare served as mayor of the Black Sea port from 2000-2015.
His trial began in 2008. Mazare can appeal.
Another Constanta politician, Nicusor Constantinescu, received a three-year suspended sentence.
Prosecutors say from November 2002 to July 2005, Mazare, Constantinescu and others illegally sold state-owned beaches and seafront property to aides and others. They said the maneuvers cost Romania 114 million euros ($130 million.)
The flamboyant Mazare frequently dressed up as Che Guevara and other figures. He apologized to Jewish groups after wearing a Nazi uniform to a 2009 fashion show.