Rights group: IS in Mosul targets civilians as it retreats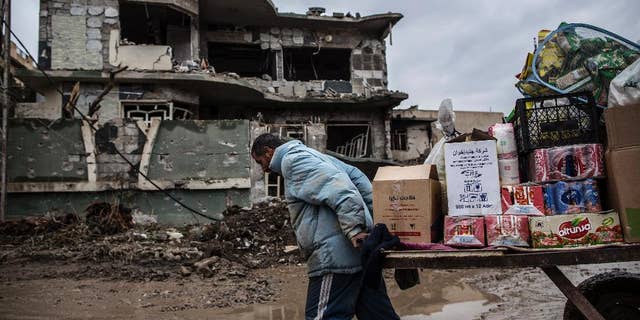 BAGHDAD – An international watchdog says Islamic State militants in Mosul are deliberately targeting civilians who refuse to join them as they retreat ahead of advancing Iraqi forces.
Human Rights Watch also says that Mosul civilians are increasingly being caught in the crossfire, and that at least 19 have been killed and dozens wounded in the period from the third week of November into the first week of December.
It says the fatalities incurred from IS militants' mortar or sniper fire, car bombs and roadside bombings, as well as in airstrikes by the Iraqi forces and the U.S.-led coalition.
Wednesday's statement says HRW findings are based on interviews with more than 50 residents who had fled eastern Mosul.
HRW warns targeting civilians or using them as human shields is a war crime.