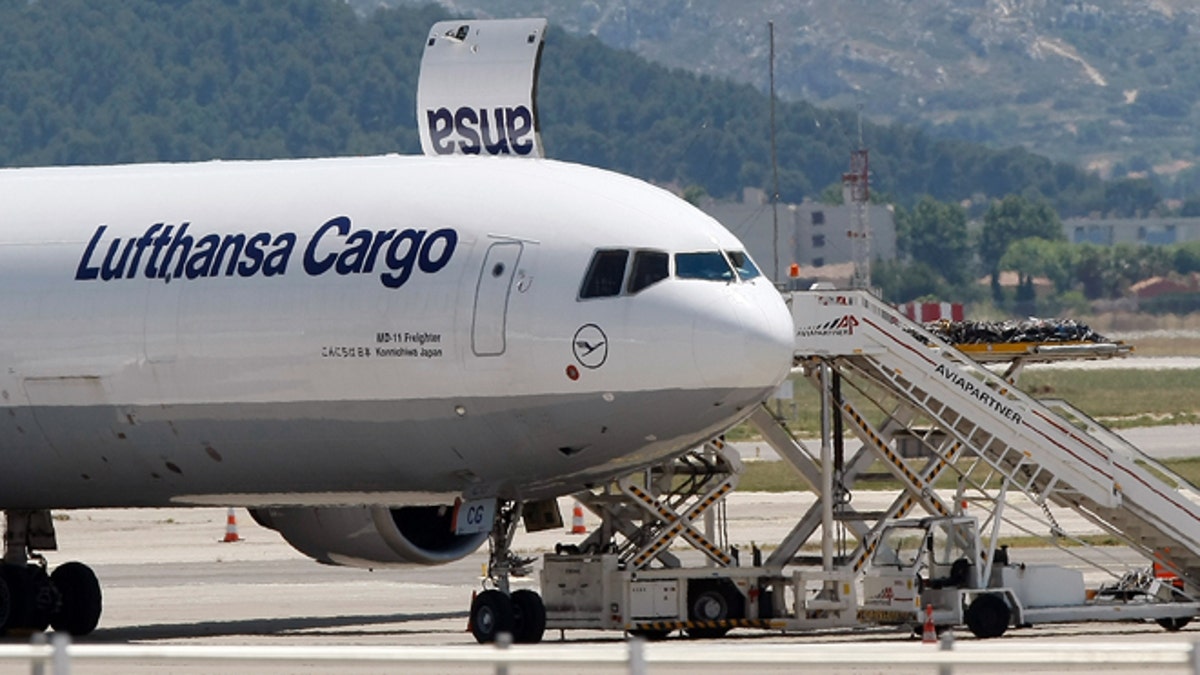 BARCELONA, Spain (AP) – The remains of 32 Spaniards killed in the Germanwings jet crash were flown from France to Barcelona on Monday, 12 weeks after the plane's co-pilot slammed the plane into the French Alps.
Lufthansa, which owns Germanwings, set up a large room in an airport building where relatives received the remains of their loved ones in a "dignified setting," said airline spokesman Martin Riecken. Psychologists were at the site for grieving relatives who needed them.
Families were sending hearses to pick up the remains so they can be transported to home towns for funeral services, Riecken said.
All 150 people aboard the Barcelona-Duesseldorf flight on March 24 died. Among them were citizens of more than a dozen countries, including 72 Germans, 47 Spaniards and four with dual citizenship and a Spanish passport.
The transfer on Monday from Marseille to Barcelona came a week after the first 44 remains were sent to relatives in Germany.
Among the German victims were 16 high school classmates who had been finishing an exchange program in Spain.
Authorities say co-pilot Andreas Lubitz deliberately crashed the plane into a mountainside.
Lufthansa has said all of the remains should be sent to their relatives by the end this month.
The crash is under investigation by French authorities.
Like us on Facebook