One of the New York fugitives in prison break could be in Mexico, Gov. Cuomo says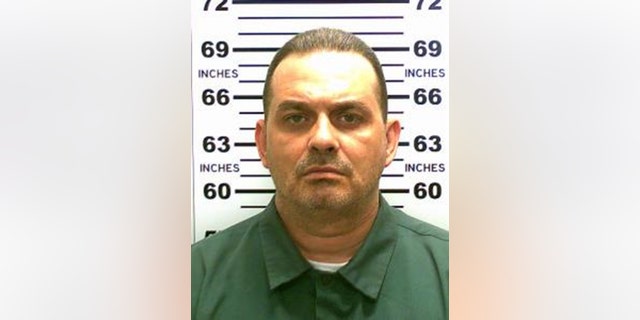 NEWYou can now listen to Fox News articles!
Richard Matt, one of the two convicted murderers who escaped from a maximum-security prison in New York this weekend, was well-known in Mexico – a country he apparently loved so much that he inked a tattoo on his back that said: "Mexico Forever."
A quick look at his rap sheet explains his fondness for the country. Matt has actually spend more time in a Mexican jail, nine years, than in all the American prisons he has served time in since he first entered the correctional system at age 19.
New York Governor Andrew Cuomo said Monday that they are looking at the possibility Matt, 49, flees to Mexico. "One of the two (Matt) knows Mexico; they could have gone South," he told CNN during an interview.
Matt's Mexican stint took place between 1998 and 2007 in Matamoros, a border town across Texas where he had fled after abducting, torturing and dismembering 76-year-old William Rickerson in his native Tonawanda, N.Y.
Only a few months after that crime, in a night out in a Matamoros, Matt was arrested and jailed after he killed a fellow American during a bar fight.
He remained jailed in Mexico until 2007, when he was sent back to the United States for Rickerson's murder 10 years earlier. He was convicted and sentenced to life the following year.
"He is the most vicious, evil person I've ever come across in 38 years as a police officer," said Gabriel H. "Gabe" DiBernardo, one of the police officers who helped put Matt behind bars, to the New York Times.
"You can never have enough security with him," he added. "You can never trust him. You can never turn your back on him."
Matt and fellow inmate David Sweat escaped from an upstate New York prison on Saturday, staging what Gov. Andrew Cuomo called "a really elaborate, sophisticated operation."
The two men exited through a manhole cover blocks away from the prison.
The men had filled their beds inside the Clinton Correctional Facility with clothes to appear as though they were sleeping, cut into steel steam pipes and shimmied out of the prison. On one pipe cut in the escape, investigators found a note with a crude Asian caricature along with the words, "Have a nice day."
Sweat, 34, is serving a sentence of life without parole after he was convicted of first-degree murder for killing a sheriff's deputy in Broome County, New York, on July 4, 2002.
In an interview with Buffalo News, DiBernardo said he was not shocked by the news of the spectacular breakout.
"Surprise me? Heck no. He is one cunning individual. But how he did it, with power tools? That's mind-boggling to me, I don't understand that."
Another retired detective with Tonawanda Police Department and knew him for nearly three decades, David Bentley, described Matt as an extremely ruthless man.
"I'm very concerned that people are going to get hurt the longer he's out," he told the New York Times. "I've seen him inflict wounds on himself, cut himself; break his collarbone and not seek any treatment. He's just totally, totally fearless, and doesn't respond to pain."
The AP contributed to this report.