Puerto Rican farmworkers fired for being less productive than Mexicans, they claim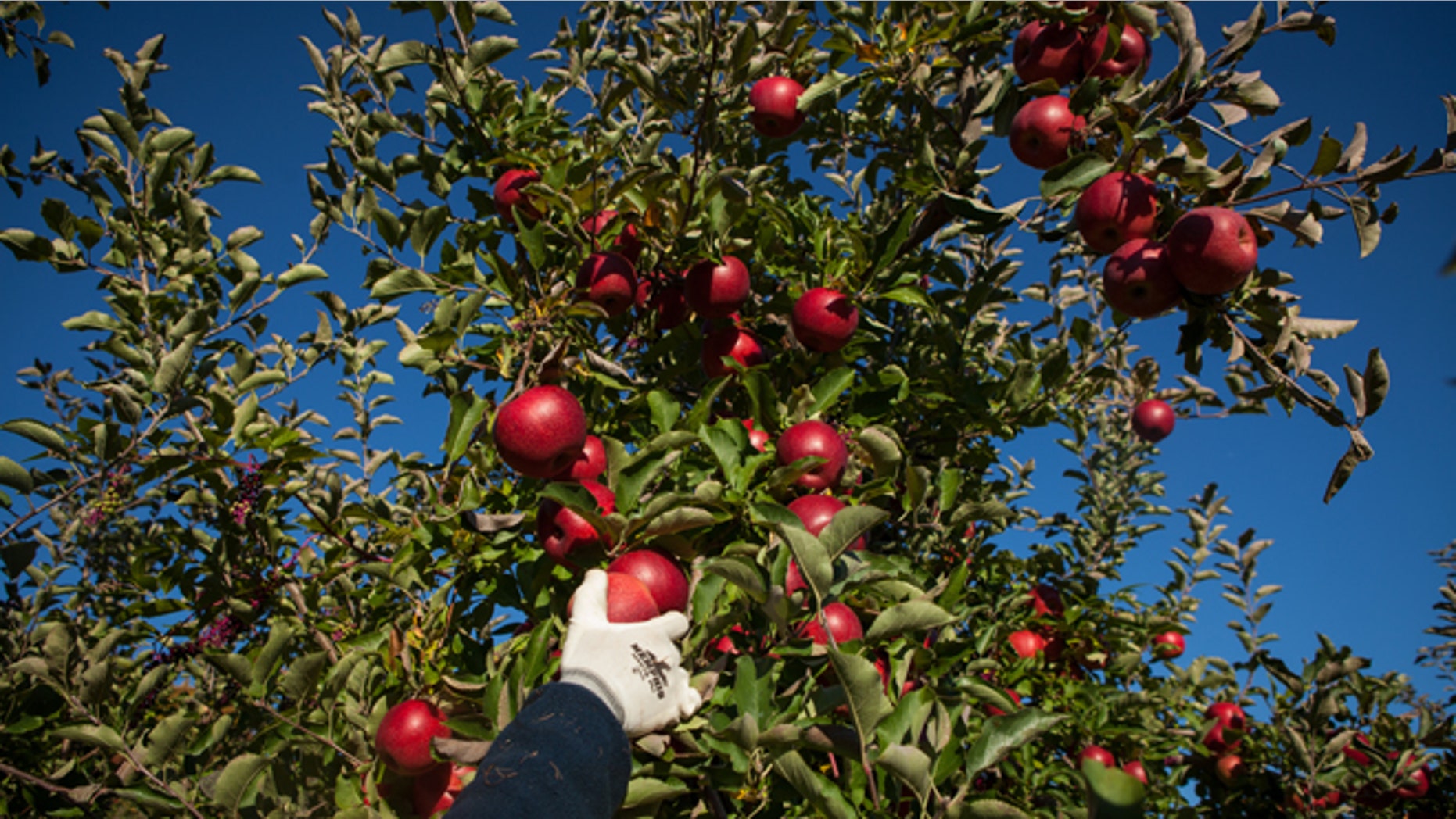 A group of Puerto Rican farmworkers who were brought to Michigan to work on a farm allege in a federal complaint that they were discriminated against by their employer, Manzana LLC, and unjustly fired.
The 15 workers, who filed their complaint with Equal Employment Opportunity Commission, claim that almost right after arriving in Michigan to work hand harvesting apples and as general farmworkers, they found themselves demeaned by managers who pitted them against other Latino workers, mainly from Mexico, suggesting that they didn't perform as well.
The complaint, filed with the assistance of LatinoJustice PRLDEF and Farmworker Legal Services of Michigan, says the supervisors questioned their ability and willingness to work and even nudged them to compete with their Mexican counterparts.
"[Supervisors] Marcelo and Martin told me and my fellow workers that we were too 'well-dressed to be farmworkers,'" fired worker Edwin Baez Torres said in the complaint, "then asked us why we were there, to which we responded that we wanted to work. Marcelo asked us why we wanted to work there since this particular job was for 'Mexicans,' and asked why we wanted to work at a farm if we had 'papers.'"
Torres continued: "Marcelo then proceeded to tell us that the prior group of workers who had arrived from Puerto Rico was leaving that same day because they couldn't keep up with the production levels expected of them. I was extremely surprised and shocked to hear this since they had just arrived, as had I."
They obtained their jobs through the Puerto Rican Workforce Agency, said a summary of the case by LatinoJustice PLRDEF.
"They were never given a chance to do what they had been recruited and hired to do – seasonal agricultural work," Natasha Lycia Ora Bannan, an associate counsel for LatinoJustice, told Fox News Latino in an email. "Instead they were made to feel ashamed, inadequate and were discriminated against because they were Puerto Rican."
She added, "No one should be discriminated against based solely on their national origin or where they're from."
"I came to Michigan to work and provide for my family, yet from the moment I arrived I felt uncomfortable as I listened to my new supervisor berate a group of Puerto Rican workers who had just arrived," said Torres in the complaint. "When I arrived at the farm, the housing accommodations they had assigned to us were unfit for anyone to stay in. They pointed to filthy mattresses on the floor that I was supposed to sleep on in a room with a stench you could smell upon entering."
The workers claim they never received the basic level of training that had been promised.
"I felt discriminated against at Manzana, especially when I came to work and was constantly being compared since the day I arrived with other Latino workers," in a statement issued by LatinoJustice another worker, Wilson Torres Rivera, said. "My supervisor would frequently make comments about my background that had nothing to do with my ability to work."
FNL attempted to reach Manzana for comment without success. An attorney that has represented the company in the past said she had no knowledge of the farmworkers' complaint.