Pistorius prosecutor quits, plans anti-corruption role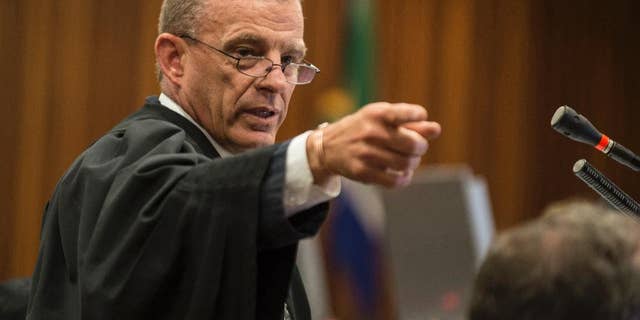 JOHANNESBURG – The South African state prosecutor who led the case against convicted murderer Oscar Pistorius has quit.
AfriForum, a non-governmental group, said Tuesday that Gerrie Nel resigned and will head the group's new private prosecuting unit, which will target state officials and politicians suspected of graft.
AfriForum says it aims to protect the rights of minorities, particularly those of South Africa's white Afrikaner group.
Nel's old employer, the National Prosecuting Authority, has faced allegations that some of its actions, including a fraud case against the finance minister, were politically motivated. The head of the state prosecution office denied those allegations.
Former track star Pistorius is serving a six-year prison term for murdering girlfriend Reeva Steenkamp in 2013. Prosecutors have appealed the sentence, calling it too lenient.