Peru opens corruption probe into ex-President Toledo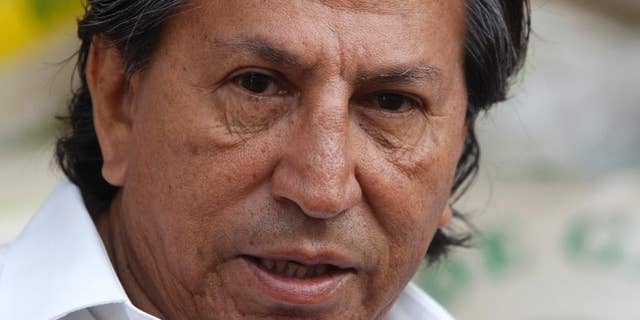 LIMA, Peru – Prosecutors in Peru are opening a formal investigation into suspicions that former President Alejandro Toledo took bribes from a Brazilian construction firm at the heart of a major corruption scandal shaking politicians across Latin America.
The move comes after police on Saturday searched Toledo's home in Lima. The former president is not in Peru but has denied any wrongdoing.
Authorities are looking into whether some $29 million in bribes paid by the construction firm Odebrecht ended up in Toledo's hands.
Odebrecht acknowledged in a plea agreement with the U.S. Justice Department that it gave some $800 million in bribes to win business in 12 countries, including to officials in Peru during Toledo's administration. Toledo became president in 2001 after leading protests that toppled strongman Alberto Fujimori.