Partial Government Shutdown Puts Brakes On Immigration Cases In Courts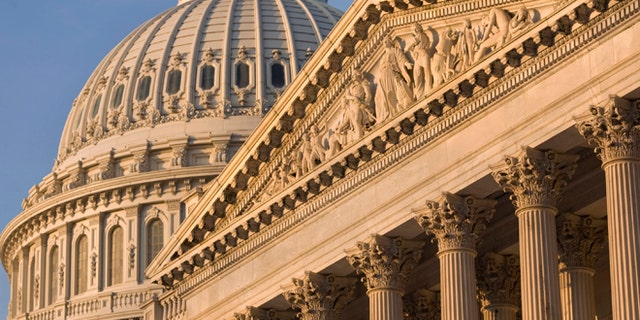 SANTA ANA, Calif. – With the exception of the most pressing cases, U.S. attorneys are shelving most civil prosecutions and immigration courts because of the federal government shutdown.
The Justice Department issued a directive saying U.S. attorneys will continue to handle criminal cases without interruption "to maintain the safety of human life and the protection of property." Civil cases are to be "curtailed or postponed" to the extent that can be done without significantly compromising people's safety or the protection of property, the department said.
Nationwide, U.S. attorneys' offices are operating at 63 percent of their normal staffing levels, counting lawyers and non-lawyers.
The furloughs have caused delays in some high-profile cases.
In Chicago, Federal Trade Commission lawyers told a judge they weren't getting paid, so a hearing was postponed on whether to jail television pitchman Kevin Trudeau for failing to pay a $37 million civil judgment related to allegations he misled consumers with his weight-loss books.
Meanwhile, in Washington, D.C., a federal judge suspended proceedings in a document dispute between a U.S. House committee and Attorney General Eric Holder over the botched federal law enforcement investigation of gun-smuggling in Arizona called Operation Fast and Furious.
In Arizona, U.S. Attorney John Leonardo said Friday his office's ability to prosecute all criminal cases has been eroded by furloughs of administrative and support personnel, but criminal prosecutors "remain at their posts" even though they are not getting paid. He said the missing staff didn't affect any categories of crimes differently from others.
"All criminal cases are impacted the same way," he said.
San Diego U.S. Attorney Laura Duffy created a stir by issuing guidelines Monday saying that immigrant smuggling cases would only be prosecuted if they involved death or serious injury and non-marijuana drug smuggling cases would not be prosecuted if a suspect had a "border crossing card," which is a visa issued to Mexicans living in border regions to allow short visits. Marijuana cases were not to be prosecuted at all.
A federal official shared contents of the memo with The Associated Press on Thursday. Duffy's office quickly backpedaled, issuing a statement late Thursday saying all prosecutions of immigrant and drug smuggling offenses would be fully restored. The office confirmed Friday that prosecutions were back on track.
"Our initial contingency plan was not going to allow us to maintain our regular intake of criminal cases, so we sought and received authorization from DOJ to exempt more of our criminal division staff from furloughs," Duffy said in a statement.
Meanwhile, the vast majority of immigration courts have been closed, according to a notice posted on the immigration courts' website. Hearings are still taking place, however, for immigrants being held in detention.
That means most immigrants fighting deportation or seeking asylum in the courts are not getting their cases heard. Many have already waited months or years for a court date in a system besieged with backlogs.
Advocates say they may now have to wait much longer.
"If you had your case set for today and you can't appear because the court is not open, you could likely have your continuance set out a year or more," said Gregory Chen, director of advocacy for the American Immigration Lawyers Association. "It's not just show up next Tuesday. It's show up in 2014 or 2015."
Based on reporting by The Associated Press.
Follow us on twitter.com/foxnewslatino
Like us at facebook.com/foxnewslatino