Pakistan's Wasim to marry Australian girlfriend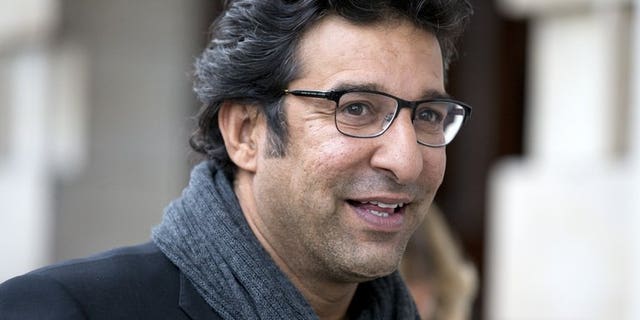 KARACHI (AFP) – Legendary Pakistan paceman Wasim Akram said Monday he will marry his Australian girlfriend, who has converted to Islam and will settle in his home country.
Australian media reported that Wasim proposed on bended knee to Shaniera Thompson in her living room.
"Yes, I will marry next year and I've known Shaniera for the last one-and-a-half years and she has converted to Islam," Wasim told AFP by telephone from England.
"I feel lucky that I have got a second chance in life."
The 47-year-old's first wife Huma died in 2009.
Wasim said Thompson, a former public relations consultant, will settle in Pakistan.
"She is close to my kids who are also excited and my in-laws (Huma's parents) also endorsed the decision after meeting her," said Wasim, who has two sons from his previous marriage.
"It will be a new life, a new beginning and I hope that we will settle down well with the best wishes of family and fans," he said.
Wasim played 104 Tests and 356 one-day internationals for Pakistan in a career lasting from 1984 to 2003.
He was regarded as one of the best left-arm fast bowlers to have played the game and remains a major celebrity in Pakistan.
Wasim was player of the tournament in the country's only triumph in the World Cup, in Australia in 1992. He captained Pakistan to a runners-up finish in the 1999 World Cup in England.