Pakistan finds 20 dead militants after bombing village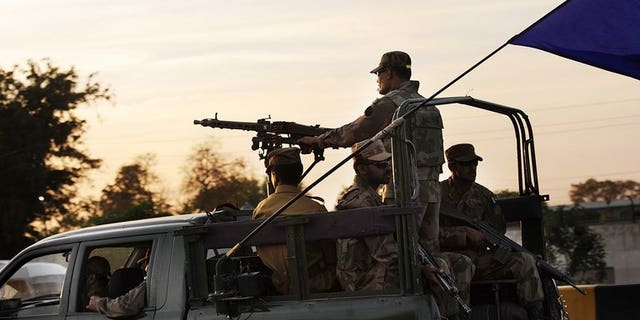 PESHAWAR, Pakistan (AFP) – Pakistani authorities on Thursday found the bodies of 20 militants killed by military bombs in a restive tribal area earlier this week, an official said.
The bodies were found during a "search operation" at Akakhel village in the Khyber tribal district bordering Afghanistan where Taliban and Lashkar-e-Islam militant groups are active.
Pakistani troops have been carrying out a military operation against militants in the area since July 18 which concluded on Thursday.
"Today during a search operation bodies of 20 militants were found," Khyber administration official Nasir Khan told AFP.
Khan said helicopter gunships and artillery units during the past five days had been pounding militant hide-outs in Akakhel village which had been abandoned by tribesmen due to unrest.
"Most of the bodies are in very bad shape," Khan said.
Separately, a senior security official said five soldiers were also killed during the gunfights and that the operation forces had captured eight militants.
Khyber straddles the NATO supply line into Afghanistan, used by US-led troops to evacuate military equipment ahead of their 2014 withdrawal.
Pakistani troops have been fighting for years against homegrown insurgents in the tribal belt, which Washington considers the main hub of Taliban and Al-Qaeda militants plotting attacks on the West and in Afghanistan.