Open House: Vatican opens papal summer apartment to public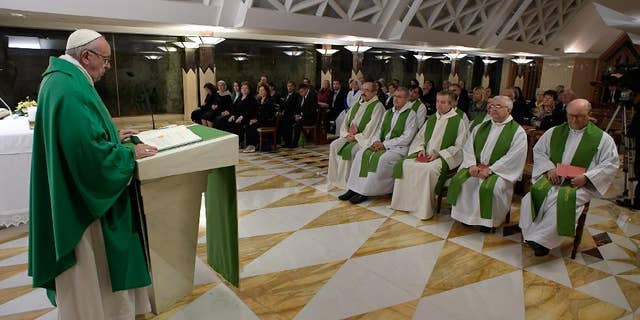 VATICAN CITY – Now this is an open house: The Vatican is opening the private apartment at the papal summer retreat to the public, giving visitors a rare look at the bed where Popes Pius XII and Paul VI died and where John Paul II recovered from the 1981 assassination attempt.
Pope Francis has declined to use the palazzo in Castel Gandolfo, preferring to spend his summer downtime at home in the Vatican hotel suite where he lives. That has meant that the 55-hectare (135-acre) estate in the Alban hills south of Rome is increasingly being opened to the public.
Visitors can now tour never-before-seen rooms of the Castel Gandolfo palazzo, which include the Consistory Room where Pius XII made Angelo Roncalli a cardinal in 1953. Roncalli later became Pope John XXIII.