North Korea on Thursday test-fired two short-range projectiles, likely launching the missiles from its "super-large" multiple rocket launcher, South Korean military officials said.
The dual launches greeted Americans waking up Thanksgiving morning with a reminder of the looming end-of-year deadline set by dictator Kim Jong Un to wrap up the stalled nuclear negotiations between the Hermit Kingdom and the United States. It also comes three days after North Korea cranked up tensions by saying its troops performed artillery drills near a disputed sea boundary with South Korea.
NORTH KOREA WARNS OF 'BIGGER THREAT AND HARSH SUFFERING' OVER NUCLEAR DEADLINE TALKS
Seoul's Joint Chiefs of Staff said in a statement the projectiles were launched toward the North's eastern waters from northeastern South Hamgyong province. It wasn't immediately clear what type of projectiles were used in the test.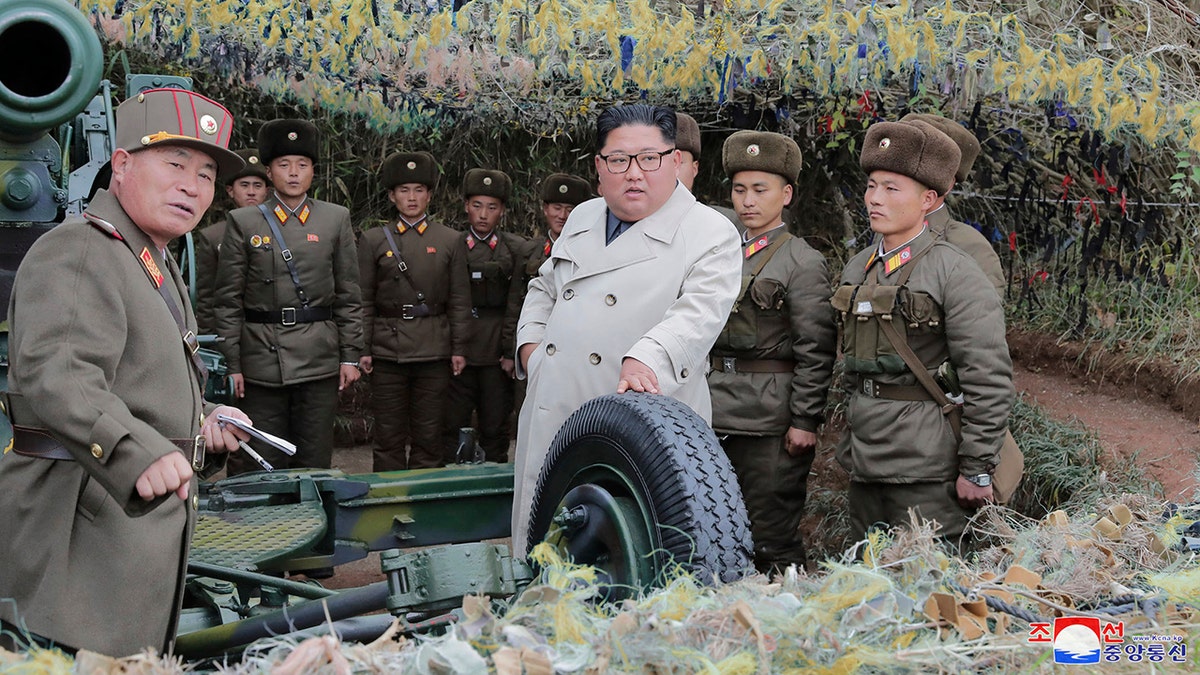 Maj. Gen. Jeon Dong Jin, a senior operations officer at the JCS, said the projectiles flew about 235 miles at a maximum altitude of 60 miles. He said South Korean and U.S. intelligence authorities were continuing to analyze the details.
The reported launches were the 13th major public weapons test by North Korea this year. Last month, it conducted what it called a test-firing of a new "super-large" multiple rocket launcher and also test-fired an underwater-launched ballistic missile, its first such test in three years.
NORTH KOREA FIRES 2 MISSILES AMID STALLED DENUCLEARIZATION TALKS, OFFICIALS SAY
The Hermit Kingdom's ramped up missile tests will likely continue as Kim looks to keep the pressure on Washington as his deadline nears for the Trump administration to offer mutually acceptable terms for a deal, experts have said.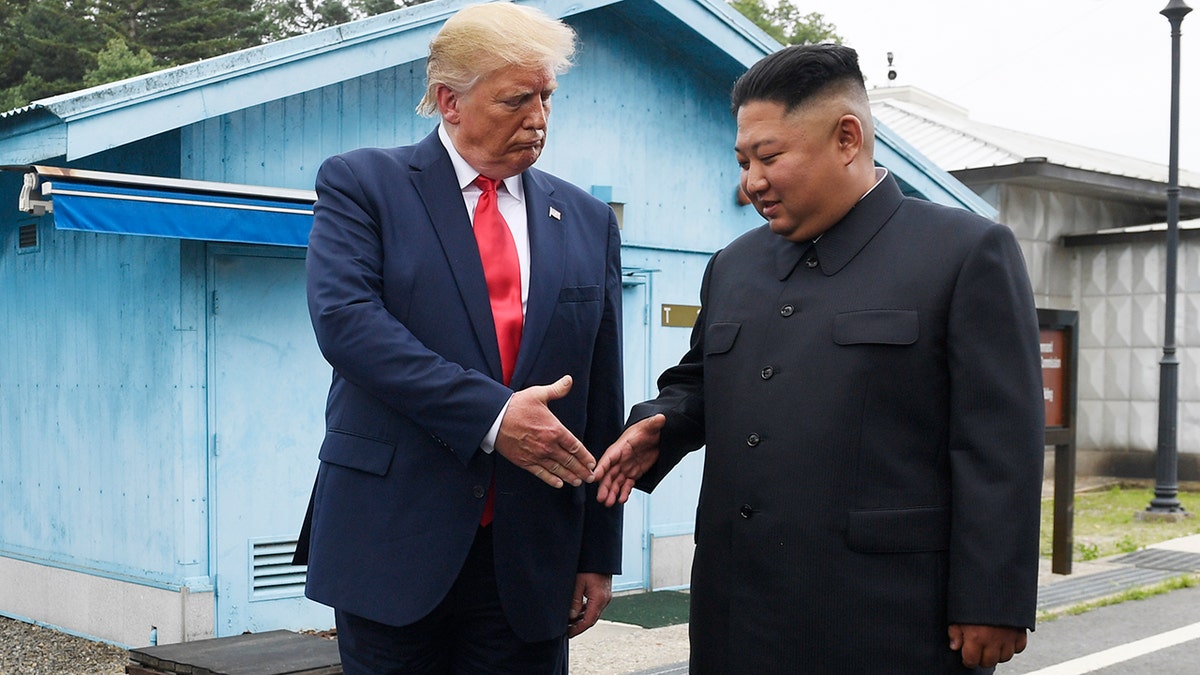 "The North Koreans' plan is to stall: show up, talk, break off talks," Sue Mi Terry, a former senior CIA analyst on Korea, wrote earlier this month. "And while they play this game, they are improving and expanding their nuclear and missile programs."
In recent weeks, high-level North Korean officials have issued statements via state media saying their country is not interested in diplomacy with the U.S. unless Washington abandons hostile policies toward the North.
CLICK HERE FOR THE FOX NEWS APP
The talks between the two nations have faltered since the collapse of a February summit between President Trump and Kim in Vietnam, where the Americans rejected North Korea's demands for broad sanctions relief in exchange for the partial surrendering of its nuclear capabilities.
Fox News' Lucia I. Suarez Sang and The Associated Press contributed to this report.