North Korea conducted a missile launch on Thursday, firing two projectiles into its eastern sea amid stalled denuclearization talks with Washington, military officials said.
The missiles were believed to be "short or medium-range ballistic missiles," fired from mobile launchers outside North Korea's capital Pyongyang, a U.S. official told Fox News regarding an initial intelligence assessment.
NORTH KOREA CONFIRMS UNDERWATER-LAUNCHED MISSILE, CALLS IT 'NEW PHASE' FOR LIMITING OUTSIDE THREATS
South Korea's military claimed the missiles, which they described as short-range projectiles, flew 230 miles "across the peninsula" and reached the edge of space at a height of 55 miles before splashing down into the sea on its eastern coast.
U.S. officials had been watching North Korea prepare for this latest missile test over the "past few days," the U.S. official told Fox News, calling the launch "routine." The U.S. is investigating the launch with its allies in South Korea and Japan.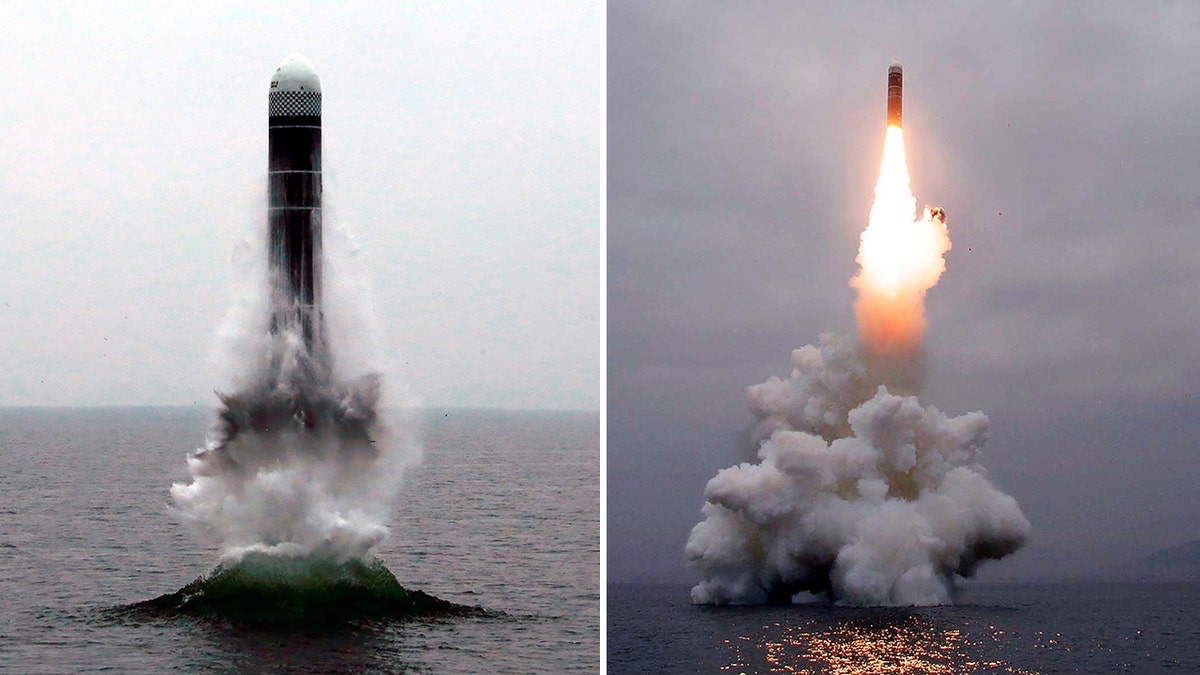 North Korea's latest missile test, the second this month, comes two months ahead of an end-of-year deadline set by North Korean leader Kim Jong Un to wrap up nuclear talks with the Trump administration as the Hermit Kingdom appeared to be losing patience.
NORTH KOREA GROWING IMPATIENT WITH US, WARNS OF 'EXCHANGE OF FIRE AT ANY MOMENT' AMID STALLED TALKS
North Korean senior official Kim Yong Chol said in a statement Sunday that there has been no progress in U.S.-North Korea relations. He warned that the cordial relationship between Kim and President Trump wouldn't be enough to prevent nuclear diplomacy from failing, threatening that "there could be the exchange of fire at any moment."
The stalled U.S.-led talks have also put a strain on relations between the two Koreas.
Last week, Kim ordered the destruction of South Korean-built facilities at a long-shuttered joint tourist project at a North Korean mountain. South Korea later proposed talks but North Korea has insisted they exchange documents to work out details on Kim's order.
A day before Thursday's launch, Kim had sent a message of condolence to South Korean President Moon Jae-in over his mother's recent death. It was unclear whether the message would affect relations between the Koreas.
CLICK HERE FOR THE FOX NEWS APP
Earlier this month, North Korea successfully test-fired its first underwater-launched ballistic missile in three years. U.S. officials had confirmed the missile was not fired from a submarine, suggesting it had been fired from an underwater platform or barge.
The Hermit Kingdom called that launch "a new phase" in its military defense.
Fox News' Melissa Leon and The Associated Press contributed to this report.