No U.S. citizens detained during raid on sex trafficking ring in Dominican Republic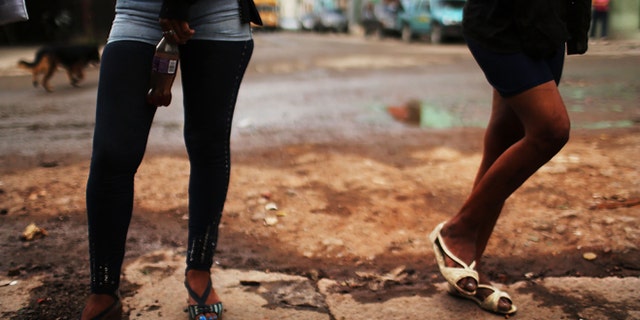 NEWYou can now listen to Fox News articles!
SANTO DOMINGO, Dominican Republic (AP) – A sex-trafficking raid in the Dominican Republic had the assistance of the U.S. government and two U.S. anti-trafficking organizations but no American citizens were detained during the operation, contrary to a police report at the time, an official said Wednesday.
Authorities arrested seven people, all Dominican citizens, and rescued 29 women and girls who were brought to a home to take part in a "sex party," near the beach town of Sosua, said Barbara González, a senior adviser for Latin America for the U.S. Immigration and Customs Enforcement.
Police in Sosua had said in announcing the March 11 arrests that 16 U.S. citizens were detained for questioning, but González said no U.S. citizens were held in the operation.
The attache office in Santo Domingo for U.S. Immigration and Customs Enforcement's Homeland Security Investigations assisted with the investigation as did two private U.S. organizations, Operation Underground Railroad and International Justice Mission, González said.
The women and girls who were taken to the home included 20 minors between the ages of 14 and 17. They were placed in the care of the Dominican Republic's Child Protective Services Agency.
Two women and five men suspected of arranging the party are in custody and face up to 15 years in prison.
Like us on Facebook
Follow us on Twitter & Instagram