No attacks in South Sudan for 2nd day, official says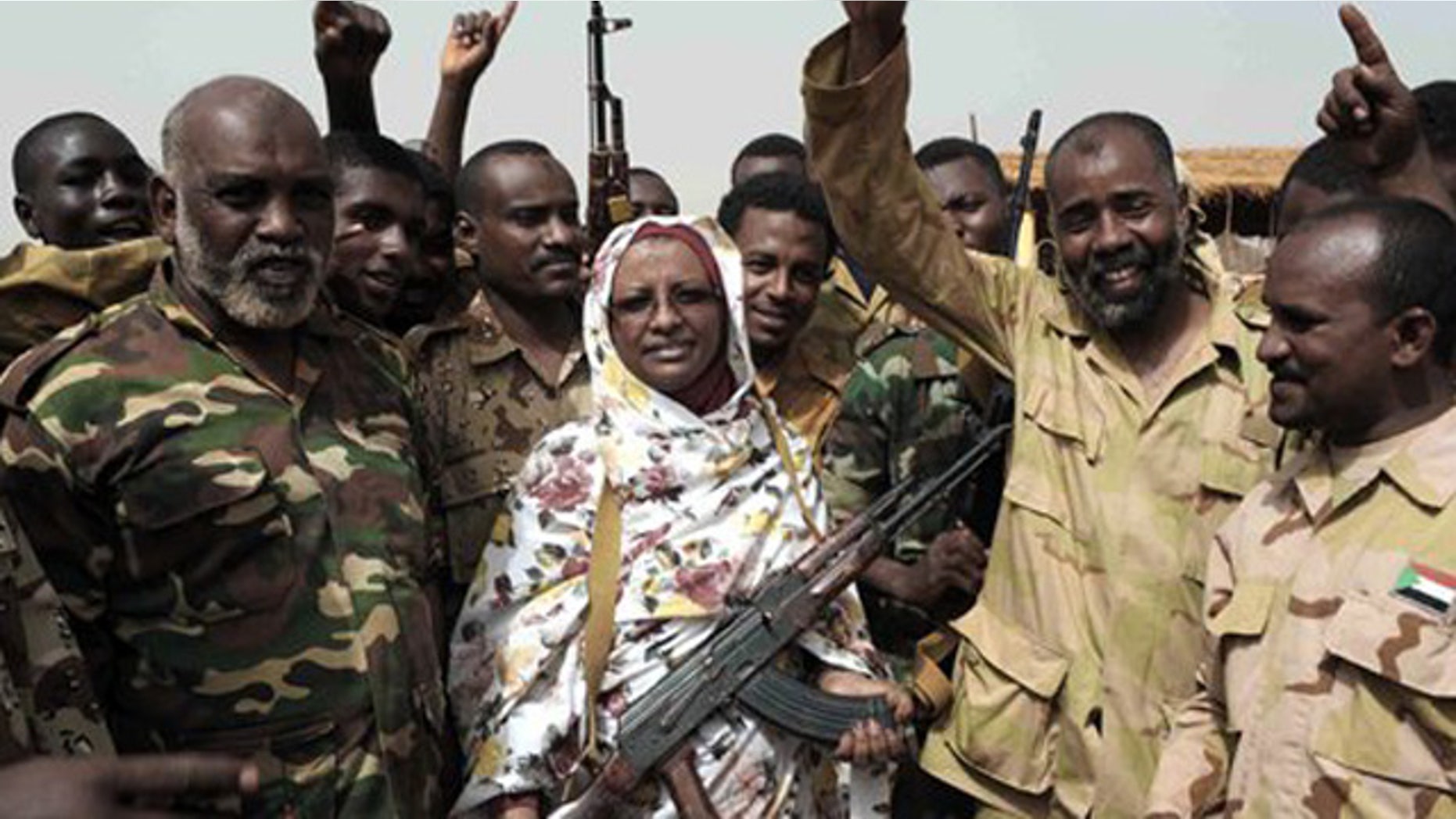 BENTIU, South Sudan – A South Sudan official said Sudan has bowed to international pressure and didn't attack the south Thursday after a military incursion and aerial bombardments by Sudanese warplanes earlier this week threatened to plunge the two countries into a full-scale war.
"They have realized that what they are doing, nobody is happy about it," said South Sudan government spokesman Barnaba Marial Benjamin of Sudan's attacks. "It has dawned on them, they are the ones who declared war, they are the ones calling us insects. I think they are beginning to feel the pressure."
Benjamin said there were no reported attacks in South Sudan on Thursday.
The U.S. and United Nations have condemned the recent attacks which started Sunday after South Sudan said it was withdrawing its invading troops from Heglig, a disputed oil-rich town the two countries claim. Heglig is the site of a major oil facility which supplies around half of Sudan's oil.
The U.N. said that a series of bombs dropped in South Sudan killed 16 civilians.
The African Union on Tuesday called on Sudan to stop aerial bombardment of the south, and said both countries should cease hostilities.
The AU's Peace and Security Council issued a communique with a seven-point roadmap calling for a halt to the fighting and giving Sudan and South Sudan two weeks to restart negotiations which broke down earlier this month. It gave the two nations three months to complete negotiations.
Britain's Africa Minister Henry Bellingham said in a statement Thursday that the U.K. hoped both nations would comply with the timetable for a cease-fire and the implementation of security arrangements at their common border, set out by the AU through the African Union Peace and Security Council.
Bellingham said that an AU panel, which was mediating negotiations between Sudan and South Sudan, can help the parties to find a fair resolution to all the outstanding issues between the two countries.
Talks between the nations over the unresolved disputes broke down in Ethiopia earlier this month.
The AU also warned the two countries against making inflammatory statements and propaganda against each other which could fuel the conflict and asked them to return to the negotiating table.
Sudanese President Omar Al-Bashir gave a fiery speech last week in which he said there will be no negotiations with the "poisonous insects" who are challenging Sudan's claim to a disputed territory near the border.
A day after the speech a mob of Muslims burnt a Catholic church in Sudan frequented by South Sudanese.
South Sudan is mainly animist and Christian and its people are linguistically and ethnically linked to sub-Saharan Africa. The north is overwhelmingly Muslim and many members of the government consider themselves Arabs.
South Sudan seceded from Sudan July last year after a referendum, which was part of a 2005 deal that brought peace between the two countries after decades of war that killed more than 2 million people.
Unresolved issues of sharing oil revenues and the disputed border threaten more fighting between the two nations.