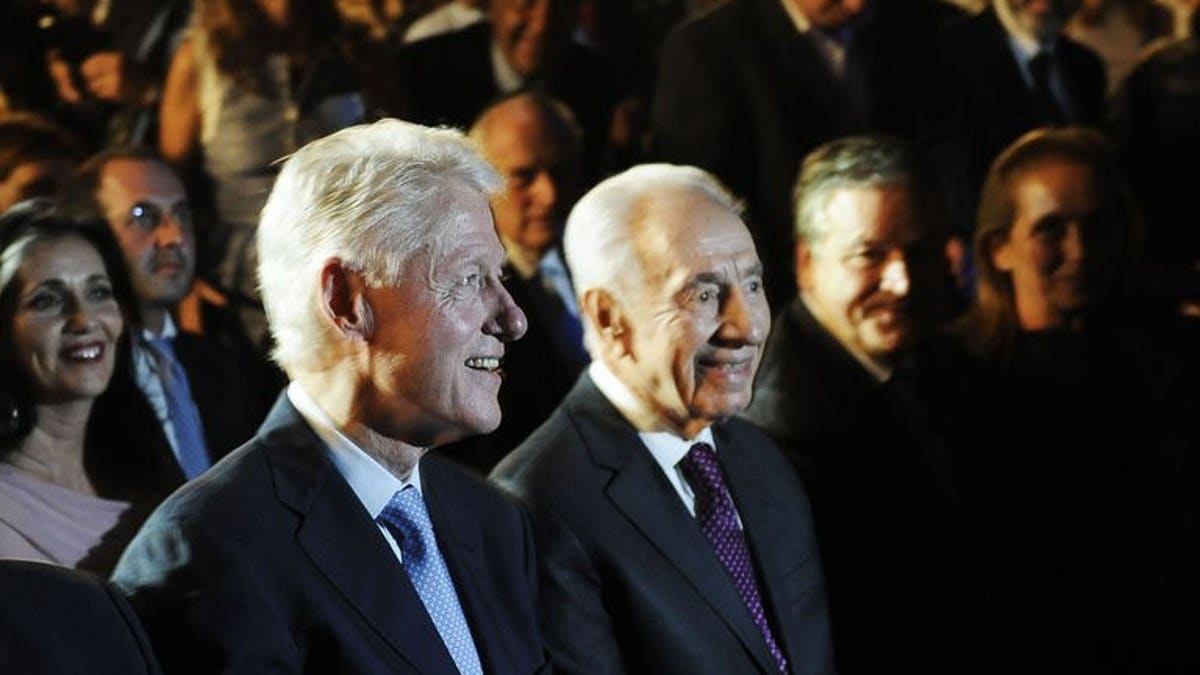 JERUSALEM (AFP) – Former US president Bill Clinton said during a visit to Israel on Monday that he saw "no alternative" to a Palestinian state.
Speaking at an event in honour of President Shimon Peres' 90th birthday later this year, Clinton said: "I'm with Shimon on this, I don't think that in all these years a credible alternative to the creation of a Palestinian state has been presented."
The two-state solution is the only one "that will preserve the essential character of the state of Israel as a Jewish but democratic state where minorities can vote," Clinton said in the speech at the Peres Academic Centre in Rehovot, near Tel Aviv.
"No matter how many settlers you put out there the Palestinians will have more babies," said Clinton. As the then-US president, he presided over the signing of the 1993 Oslo peace accords by Israel's Yitzak Rabin and Palestinian leader Yasser Arafat.
The 1994 Nobel Peace Prize was then awarded jointly to Peres, Rabin and Arafat.
"You're a microcosm of the challenges facing the whole world," Clinton told his listeners, who included several Israeli ministers and lawmakers.
"Your neighbours are still your neighbours... One way or another you're gonna share the future with them."
Several voices within the government of Prime Minister Benjamin Netanyahu have recently spoken out against a two-state solution, including Economy Minister Naftali Bennett.
"The idea that a Palestinian state will be founded within the Land of Israel has reached a dead end," Bennett said on Monday, using the biblical term for the Jewish state that includes the West Bank.
Bennett, a former head of a leading settler organisation, was voted into the Knesset this January.
Reports appeared in the media that Clinton would receive $500,000 (375,000 euros) for his speech, causing a furore at a time when the Israeli government is struggling to push through an austerity budget.
The former US president was quoted Monday as saying that the entire amount would go to the Peres Academic Center to finance scholarships.