Nigeria river boat accident kills 42, 100 missing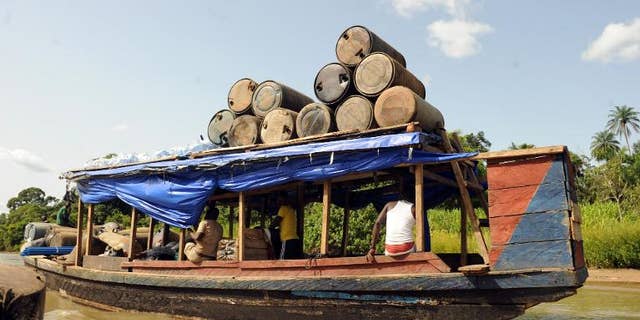 Lagos (AFP) – A boat overloaded with passengers and goods travelling on the Niger River in central Nigeria has capsized, killing 42 people with 100 others missing, the state rescue agency told AFP Saturday.
The boat with an estimated 150 people on board "split" in two after setting off from Malilli village in Niger state, said Mohammed Shaba, head of the State Emergency Management Agency.
"As of now, we have lost 42 and 100 are missing," he said of the Friday evening disaster.
Rescue teams were on site, searching the waters for further bodies after what Shaba described as the worst accident to hit the state in recent years.
"We are going to learn a lesson from this," he told AFP.
According to Shaba, the vessel was packed with far too many traders as well as the goods they acquired after leaving a market in Malilli.
While he blamed "overloading" as the primary cause, he also said that high waters on the Niger could have been a contributing factor, following a heavy rainy season in the area.
Nigeria has seen significant flooding in regions across the country in recent years.
Passenger boats, especially in more remote areas, are often poorly maintained.
Operators typically try to cram on board an excessive number of passengers to boost income.