Nigeria hangs 4 prisoners in first executions since 2006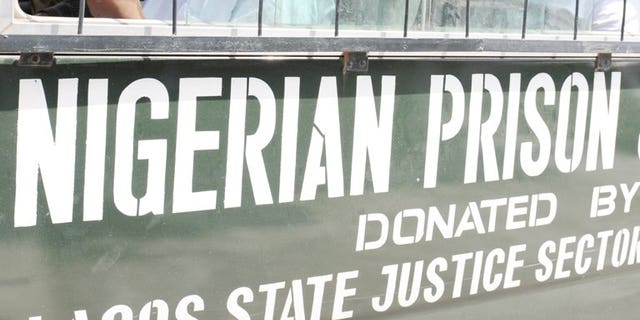 BENIN CITY, Nigeria (AFP) – Nigerian authorities on Monday hanged four prisoners, an official said, in what was believed to be the country's first known executions since 2006, drawing outrage from rights activists.
The justice commissioner in Edo state in southern Nigeria confirmed the hanging of the four prisoners, who had been convicted of either armed robbery or murder, he said.
According to the commissioner, all their appeals had been exhausted and their death warrants were signed.
"The court gave the judgement this afternoon that the execution could go ahead and the prison authority went ahead," Henry Idahagbon told AFP.
He added that the executions were carried out by the prison service, a federal agency, and not the state government.
However, he said he was informed by prison authorities of the executions. Edo state Governor Adams Oshiomhole signed two of the death warrants since the crimes occurred in Edo, said Idahagbon, as required by law.
Governors from elsewhere signed the two other death warrants, he said. Since the prison system is federal, prisoners can be moved elsewhere in the country.
A fifth prisoner is also due to be executed, but his sentence dated back to the military era that ended in 1999 and called for him to be killed by firing squad, which prison authorities were not yet prepared to do, he said.
Nigeria has faced international scrutiny over its death penalty, with concerns over whether suspects receive a fair trial in a country where corruption is widespread.
While they would mark the first official, known executions since 2006, Nigerian security forces have been repeatedly accused of extra-judicial killings during that time period.
Amnesty International said in a statement that it had received "credible reports that authorities in the state of Edo ... have hanged four men in Benin City Prison on Monday -- the first known executions in the country since 2006."
"If confirmed, these executions mark a sudden, brutal return to the use of the death penalty in Nigeria, a truly dark day for human rights in the country," Amnesty deputy director for Africa, Lucy Freeman, said in the statement
The human rights organisation urged Nigerian authorities to stop all executions immediately and "return to the moratorium on executions in the country."
"We oppose the death penalty in all cases without exception, as it is the ultimate cruel, inhuman and degrading punishment," it said.
President Goodluck Jonathan recently called on state governors to sign death warrants, saying it was their responsibility under the law, according to local media reports.
According to Amnesty, around 1,000 people are thought to be on death row in Africa's largest oil producer and most populous nation.