New laws in Denmark for immigrant 'ghettos' prompt range of responses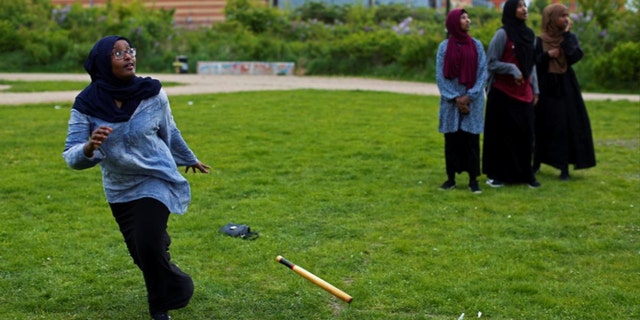 A new set of laws governing life in 25 low-income, heavily Muslim enclaves in Denmark – officially labeled as "ghettos" – is the latest salvo as Europe grapples with integrating an influx of migrants.
Beginning at the age of 1, "ghetto children" must be separated from their "ghetto parents" for 25 hours per week for mandatory instruction in so-called "Danish values," which includes learning about the language and the traditions of Christmas and Easter, The New York Times reported.
Families that don't comply with the rules could see their welfare payments cut off. Danish citizens outside of these areas are able to choose whether to enroll children in preschool up to age 6.
The integration of immigrants has been challenging for Denmark, a country known for having a small, rather homogeneous population, the vast majority of which are ethnic Danes. Lawmakers have focused on neighborhoods where immigrants, some placed in these areas by the government, live in dense concentrations and sometimes suffer from higher rates of unemployment and violence.
During a New Year's speech, Prime Minister Lars Lokke Rasmussen reportedly warned ghettos could "reach out their tentacles onto the streets" by spreading violence, and that, because of ghettos, "cracks have appeared on the map of Denmark."
Other measures are also being considered, including one that would double the punishment for certain crimes if they are committed in one of the 25 enclaves. Another would impose a four-year prison sentence on immigrant parents who force their children to make extended trips to their country of origin.
Justice Minister Soren Pape Poulsen told the Times these measures are not anti-Muslim.
"That's nonsense and rubbish," Poulsen said. "To me this is about, no matter who lives in these areas and who they believe in, they have to profess to the values required to have a good life in Denmark."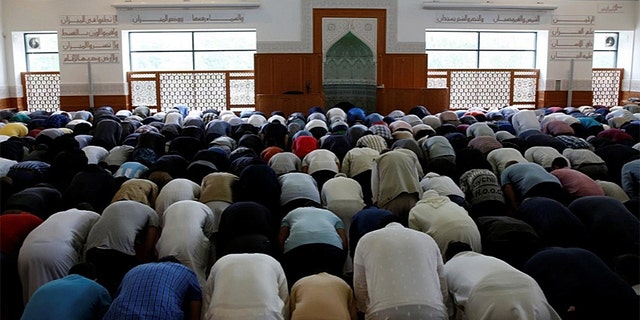 Yildiz Akdogan, a Social Democrat whose parliamentary constituency includes Tingbjerg, which is classified as a ghetto, said his constituents have become desensitized to harsh rhetoric about immigrants and no longer register the negative connotation of the word "ghetto" and its echoes of Nazi Germany's separation of Jews.
EUROPEAN LEADERS HAIL MIGRANT PLAN, BUT 100 MORE GO MISSING AT SEA
"It is becoming a mainstream word, which is so dangerous," he told the newspaper.
For their part, many residents of Danish "ghettos" told the Times they would move if they could afford to live elsewhere.
A group of four sisters in one area classified as a ghetto told the publication they speak Danish without an accent and converse with their children in Danish. Their children, they said, speak so little Arabic that they can barely communicate with their grandparents.
"Maybe this is what they always thought, and now it's out in the open," Sara Naassan told the Times, adding that she didn't encounter anti-Muslim feeling growing up year ago in western Denmark. "Danish politics is just about Muslims now. They want us to get more assimilated or get out. I don't know when they will be satisfied with us."
Rokhaia Naassan, who is due to give birth soon, complained to the Times that her daughter was being taught so much about Christmas in kindergarten that she arrived home begging for presents from Santa Claus.
"Nobody should tell me whether or how my daughter should go to preschool. Or when," she said. "I'd rather lose my benefits than submit to force."
Some residents of a suburb 12 miles away said they approved of the new laws.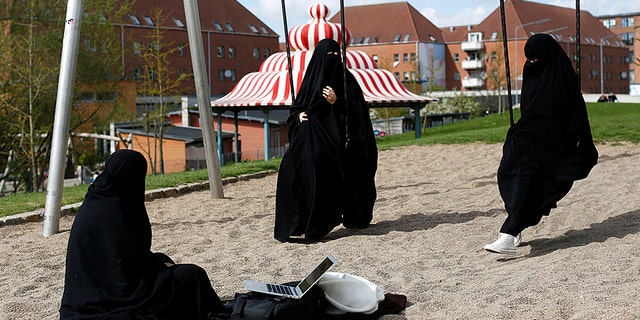 "They spend too much Danish money," Dorthe Pedersen told the Times. "We pay their rent, their clothing, their food, and then they come in broken Danish and say, 'We can't work because we've got a pain.'"
Anette Jacobsen, 64, a retiree, told the Times she so treasured Denmark's welfare system, which had provided her four children with free education and health care, that she felt a surge of gratitude every time she paid her taxes, which in Denmark amounts to more than 50 percent of her yearly income.
"Morally, they should be grateful to be allowed into our system, which was built over generations," she said.
According to the government, nearly 87 percent of Denmark's 5.7 million people are of Danish descent, with immigrants and their descendants accounting for the rest. Two-thirds of the immigrants are from Muslim backgrounds.
"You could say, of course, parents have the right to bring up their own kids," he added. "We would say they do not have the right to destroy the future freedom of their children," Rune Lykkeberg, the editor in chief of Dagbladet Information, a left-liberal daily newspaper, told the Times.
Of course, he added, "There is always a strong sense of authoritarian risk."