Nearly 200 migrants storm Spanish border post, Red Cross says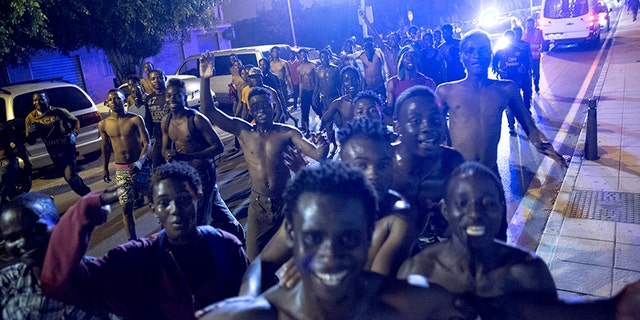 Nearly 200 migrants stormed a border gate to enter Spain from Morocco on Monday in a bid to enter Europe, leaving at least four people injured, the Spanish Red Cross said.
The 186 migrants forced their way through to Spain's North African enclave of Ceuta, officials said. The border post is usually heavily patrolled.
NIGERIA COURT SEIZES EX-OIL MINISTER'S $37.5 MILLION MANSION
Officials said it's unusual to see sub-Saharan African migrants illegally entering Spain by charging through the post -- they usually climb the fences.
At least four migrants were hospitalized. Another officer was also injured, Spain's Europa Press news agency reported.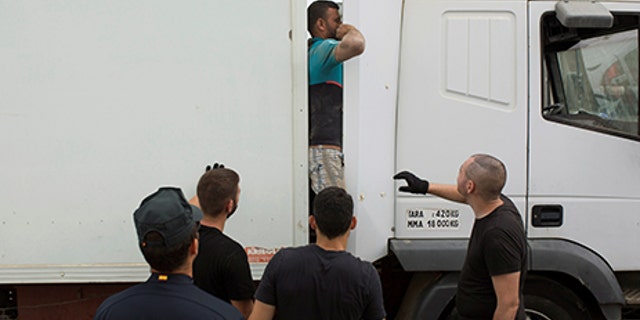 The migrants headed for temporary migrant accommodation centers after entering the city. There, they are eventually repatriated or let go.
The Associated Press contributed to this report.