Mugabe appoints new cabinet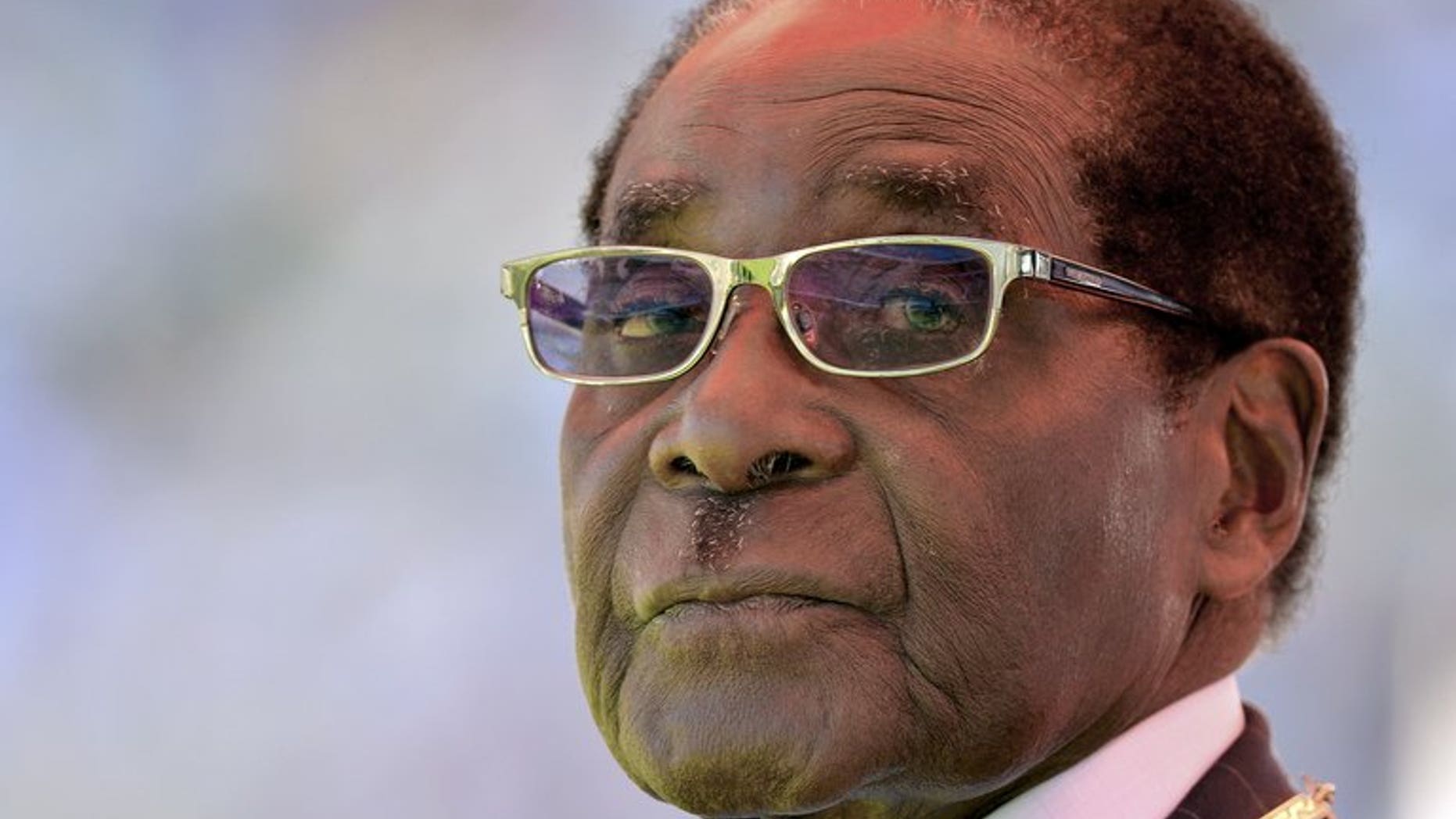 HARARE (AFP) – Zimbabwean President Robert Mugabe appointed a new cabinet Tuesday, retaining long-time allies and naming hardliner Emmerson Mnangagwa as justice minister.
Mnangagwa a key member of Mugabe's ZANU-PF party and long-time defence minister replaced Patrick Chinamasa at the justice ministry. Chinamasa becomes finance minister.
"The cabinet has been reduced from 33 to 26 with 24 ministries," chief secretary to the cabinet Misheck Sibanda told journalists.
The cabinet retains members of the old guard of Mugabe's ZANU-PF party including those who have served in government since independence in 1980.
The cabinet appointments came more than a month after disputed elections on July 31, which ended a shaky power sharing government formed by Mugabe and rival Morgan Tsvangirai four years ago.
Mugabe also shifted controversial minister Saviour Kasukuwere away from the indigenisation portfolio and Jonathan Moyo returned to a renamed media and broadcasting services ministry.
The response to the announcement was mixed.
Opposition politician and former sports minister David Coltart said some hardliners appeared to have been demoted and welcomed the news.
But economist Eric Bloc said the new government would be "a disaster" if appointments made public so far were anything to go by.
"It's a disaster," Bloc said. "None of those announced so far are qualified for the posts. President Mugabe is trying to unite his party without considering the best interests of the country and I am pessimistic about the future."
July's elections extended Mugabe's 33-year rule by another five years.
Mugabe's long-time rival Tsvangirai rejected the elections as "a sham" and "a massive fraud."
Western powers said the elections were neither free nor fair while African countries said they were free but would not pass them as fair.
British foreign secretary William Hague has urged an independent investigation of poll fraud claims.
"We have a view of those elections that certainly they were peaceful, which is very good compared to some of the previous elections in Zimbabwe, but being credible and being fair is another matter," Hague said.
"And we would like to see an independent investigation of allegations of election irregularities before we could say the result appeared credible."