Mounting Criticism Over Migrant Killings May Soon Lead To Border Agents Using Stun Guns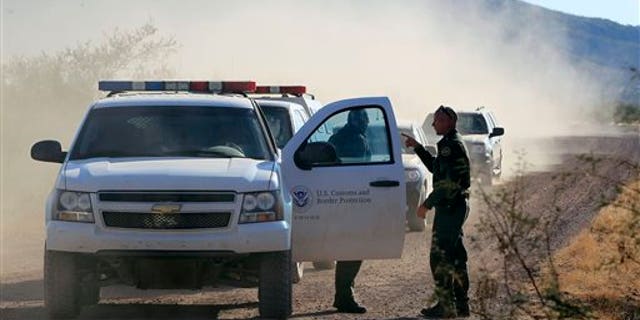 The Border Patrol has come up with a solution in response to increased public scrutiny over the agency's use of deadly force, typically when confronting undocumented immigrants and smugglers in the field.
Michael Fisher, the director of the 21,000-agent force said earlier this month, after mounting public pressure over immigrant shootings, that he'd review agency policy. He announced a directive to search for "less-than-lethal-equipment" for agents to use in the field for their protection, instead of or besides their standard-issue weapons.
According to technology and government website Nextgov, the agency is now in the market for stun guns.
Stun guns would seem to qualify under the new non-lethal category, as request for proposal posted on the Federal Business Opportunities website asks manufacturers to provide more information on their "electronic control devices" and "neuromuscular incapacitating projectile firing devices."
The info requested by the Border Patrol's parent agency, U.S. Customs and Border Protection, which is under Department of Homeland Security, includes how many stun guns could be made every month and "what quantity could be devoted to DHS?"
The posting also asks companies to "provide all references to the applicable human effects testing and research information regarding specific device technology."
A Canadian study published last year found that the stress a stun gun places on a person's could have fatal consequences, but, it admitted, the 33 deaths in that country that have been associated with stun guns since 1998, "were not necessarily" the direct results of stun guns and may have been caused also by underlying medical conditions such as heart disease.
In one high-profile incident in the U.S., an 18-year-old Miami Beach graffiti artist died after police shot him in the chest with a Taser last summer.
In his directive earlier this month, Fisher noted that since 2010 agents have been assaulted with rocks 1,713 times; they responded with deadly force 43 times, "which regrettably resulted" in 10 deaths.
According to the Arizona Republic, while some agents have been seriously injured, none have been killed in rock-throwing assaults.
Manufacturers have until April 9 to reply to CBP's information request.
Follow us on twitter.com/foxnewslatino
Like us at facebook.com/foxnewslatino