Migrant Water Stations Create Hope and Conflict in South Texas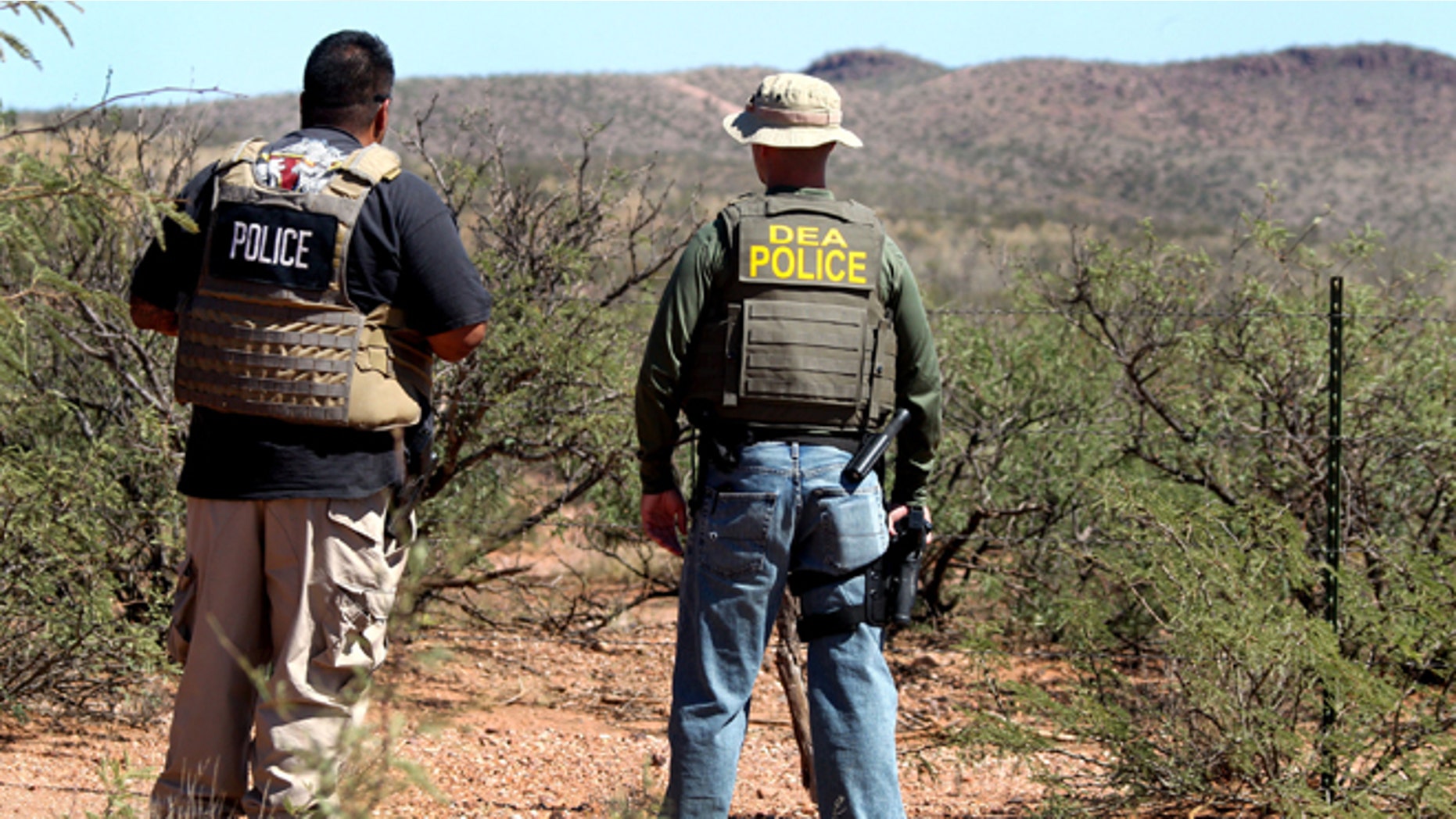 Brooks County, Texas, is a 944-square-mile swath of brush land, deep sand and dirt paths.
With the majority of its residents —just over 7,000— residing in the county seat of Falfurrias, the sparsely populated, bleak terrain is inhospitable during the best times of the year and, during the scorching and desiccated summer months, it's downright brutal.
The county also sits 70 miles north of the U.S.-Mexico border, making it a prime route for immigrants coming in illegally from Mexico and Central America — and one of the deadliest.
"It's a very hostile environment," said Mike Vickers, a local ranch owner and veterinarian who sees dozens of crossers through his property on a daily basis."There are rattlesnakes, hundreds of ways to get lost, deep sand, you name it."
Throughout 2012 the remains of 127 immigrants were found scattered across the county, almost doubling 2011's total and the highest death toll in recent memory there.
I was utterly appalled when I heard the numbers
"The death of migrants is a very seasonal thing," said Rev. Robin Hoover. "It's all dependent on the elements."
Hoover, a pastor in the Disciples of Christ Church and an immigrant advocate, said that while most migrants cross into the U.S. during the cooler months of the late winter and early spring, those who risk the trip in the blistering Texas summer are most susceptible to dehydration and ultimately death.
After learning about the number of migrants who died last year in the county, Hoover relocated from his home in Arizona to Fort Worth, Texas to fulfill his crusade to save lives.
"I was utterly appalled when I heard the numbers," Hoover said.
In 2000, Hoover founded Humane Borders, an interfaith group in Tucson that set up water stations for migrants in Arizona's Sonoran desert — meant to stem the growing tide of migrant deaths.
While overall crossing deaths have gone down in recent years, Border Patrol registered 357 deaths along the border between October 2011 and July 2012 — the agency's fiscal year.
Hoover said that his watering stations — 65-gallon water tanks with spigots and a 30-foot high blue flags so they can be seen from far away — have been successful in saving hundreds of lives.
"They're working," Hoover said. "Where the stations are, the number of migrant deaths is greatly reduced."
In Arizona, Hoover had the relatively easy job of negotiating the placement of water tanks on public land with government officials. In Texas, however, the task will be quite different.
Unlike the 70 percent of land in Arizona that is publicly owned, most properties along the Texas-Mexico border are privately owned by ranchers and large landowners — and most have not taken kindly to migrants crossing through their land.
"We're real suspicious and real wary of people coming onto our private property," said Vickers,
Many ranchers are represented by the Texas and Southwestern Cattle Raisers Association. The group did not want to get into specifics, but spokeswoman Carmen Fenton said she does not see many welcoming Hoover with open arms.
"It all depends on the individual landowners," she said.
For his part, Hoover hopes to convince ranchers that they'd help save lives by allowing him to put water tanks on their land.
"They don't want dead bodies on their property," he said. "They don't want migrants either, but it's better than dead bodies and cops and investigators coming onto their land."
The Border Patrol has actually been quite supportive of Hoover's effort.
They readily welcomed Humane Borders in the Arizona desert as a noble humanitarian mission. And agents in South Texas would have no problem with him setting up shop there as well.
"Anytime someone can do something proactively like this it is great," said Henry Mendiola, spokesman for the agency's Rio Grande Valley sector, which takes in most of South Texas. "These are human lives we're talking about."
The Border Patrol has its own migrants-rescue system, including EMT-trained agents, eight rescue beacons set up in the two counties and over 900 GPS-enabled signs, Mendiola said.
The Brooks County Sheriff's Department, which actually finds most of the migrant bodies which are then turned over to Border Patrol, also had no problem with Hoover's planned expansion.
"Anything would surely help," said Benny Martinez, a Sheriff's Department spokesman, echoing the same word of caution as the Cattleraisers: "Of course it all depends on the land owners."
The issue of winning over landowners is the crux of the problem that Hoover faces. While landowners in southern Texas have allowed the Border Patrol to set up water stations and signs on their land, a private enterprise — especially one widely seen as pro-immigrant — is another story.
"He's going to have a real tough time down here, especially because of the ranches that already have a lot of smugglers and migrants on them," Vickers said.
He added that though he can understand many are coming in search of a better life, it's not worth for them risking their lives — plus it creates an emotional toll and a unnecessary liability.
"In the long run we're worried about people getting lost out there," Vickers said. "It's really easy to get turned around out there and bogged down, dehydrated and die."
Hoover is quite aware of the strong opposition that's surely going to come his way. No matter — undeterred, he insisted he will start making the rounds with ranchers and landowners in Brooks County.
He'll keep fingers crossed that the humanitarian argument will convince at least some of them to give him a try.
"What we're doing is pure and simple, trying to save lives," Hoover said. "I think I have a pretty good chance of convincing people with that."